EDUino: the 3D Printed Arduino Robot for Your Kids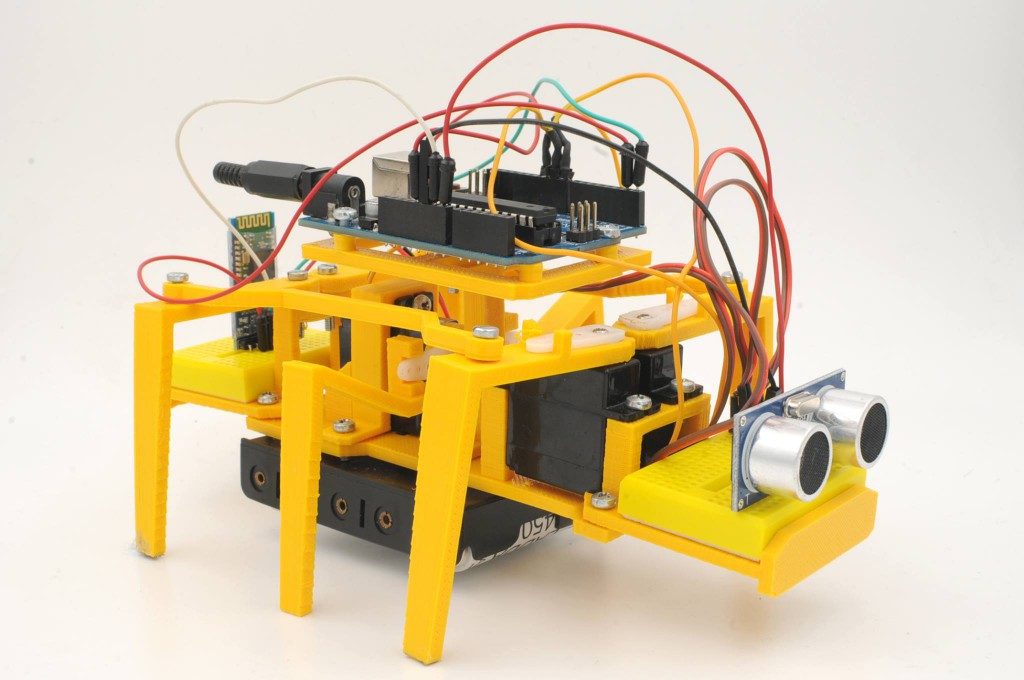 EDUino is a 3D printed robot designed by Italian company Sharebot, based on Arduino technology and presented in kit form for children to build at school.
The kit includes a Sharebot KIWI-3D EDU, a small desktop 3D printer designed especially for educational purposes. With a build area of 140 x 100 x 100 mm, KIWI-3D EDU is compact and simple to use, allowing kids to easily 3D print items in the classroom. Items like, for example, robots. The files for EDUino come pre-loaded on an SD card that comes with the Sharebot KIWI-3D EDU, and the FABsussidiario kit also includes the programming sketch.
EDUino is completely open source, so students can exercise their creativity by modifying it, customizing it and adding new features if they so choose. In addition to the 3D printed parts, the robot includes sensors with sound, ultrasound and light, all included in the kit. Thanks to Bluetooth configuration, EDUino can be controlled with an app, and programmed with help from a course called Visualino, especially designed for young students. The course includes the Arduino IDE and AppInventor tools. Both basic and advanced lessons in programming and coding are available with the kit.
Sharebot, like many other 3D printer companies, is dedicated to providing educational opportunities in 3D printing, robotics and other STEAM skills. The company's philosophy is that tomorrow's adults will likely need to use 3D printing in their professional lives, so now is the time to begin training children in the skills they will need in the workplace in the future.