eBay Open-Sources HeadGaze, the Head Motion System to Control Your Iphone X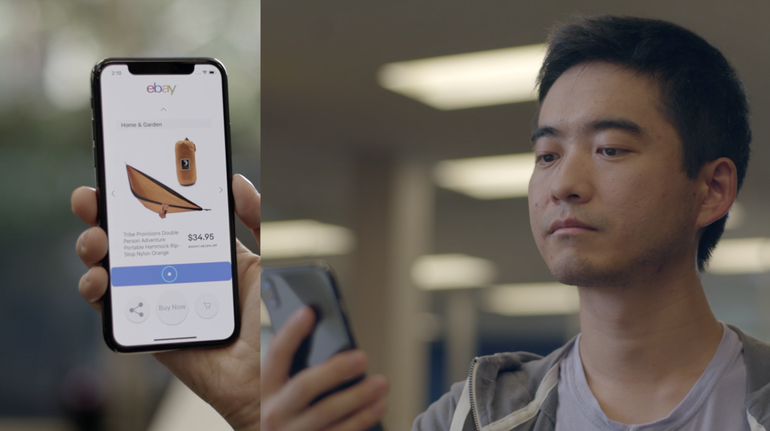 eBay is releasing  a new technology developed by its computer vision team that it says has the potential to transform the way people with motor impairments physically navigate through different applications
The HeadGaze system works by creating a virtual stylus which follows the motion of the user's head, as read by the depth-sensing front-facing camera on the Apple iPhone X through the ARKit augmented reality application programming interface (API). Mapped to a 3D space, this is then used to move the cursor along the screen and recognise gestures which can be used to trigger scrolling and clicking.. This helps users to transmit input commands by subtle head movements. For example, to register a click, the technology will detect how long the cursor has been in one spot and then triggers the desired action. Head-based controls and the new UI widgets implemented by the device makes hands-free interactions easy.
The team has put this technology to test by developing the HeadSwipe app (also open-sourced via HeadGaze). This app allows users to swipe deals on eBay with the help of different head movements. Users can scroll through various pages on the app, browse deals, buy items and so on, without having to use finger movements.
The company is also looking at ways to track eye movements, which could open more possibilities for hands-free mobile phone controls.

"The fusion of these gazing experiences opens up a broader possibility on defining various hands-free gestures, enabling much more interesting applications," eBay's computer vision team said.
The technology isn't actually available in eBay yet, though the company has showcased it working within the app — and is making the underlying technology available on GitHub for anyone to use.