Do-It-Yourself Frequency Counter
This project allows you to create a frequency counter with excellent precision and low consumption thanks to the use of a 32768Hz quartz.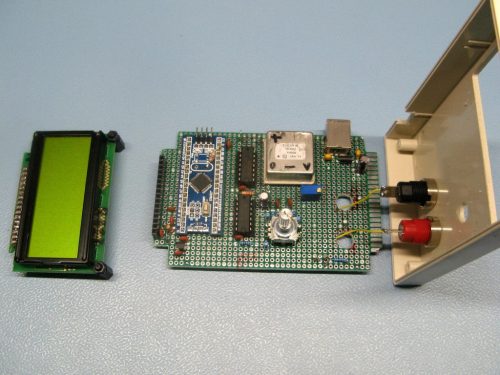 The project is based on a BluePill with STM32 microcontroller. The latter receives a 10MHz clock which is multiplied to 70MHz by the internal circuit of the microcontroller and uses a 32768Hz clock to count the pulses. Thanks to the precision of the quartz at 10MHz and the internal compensation circuit, the clock at 32768Hz will be corrected in order to obtain excellent precision. Alternatively, a DS3231 could be used which has an output clock at the same frequency but temperature compensated.
The graphic display is entrusted to a 16×4 character display and there is a rotary encoder to be able to vary some parameters.