DIY an Arduino Black Box for Your Car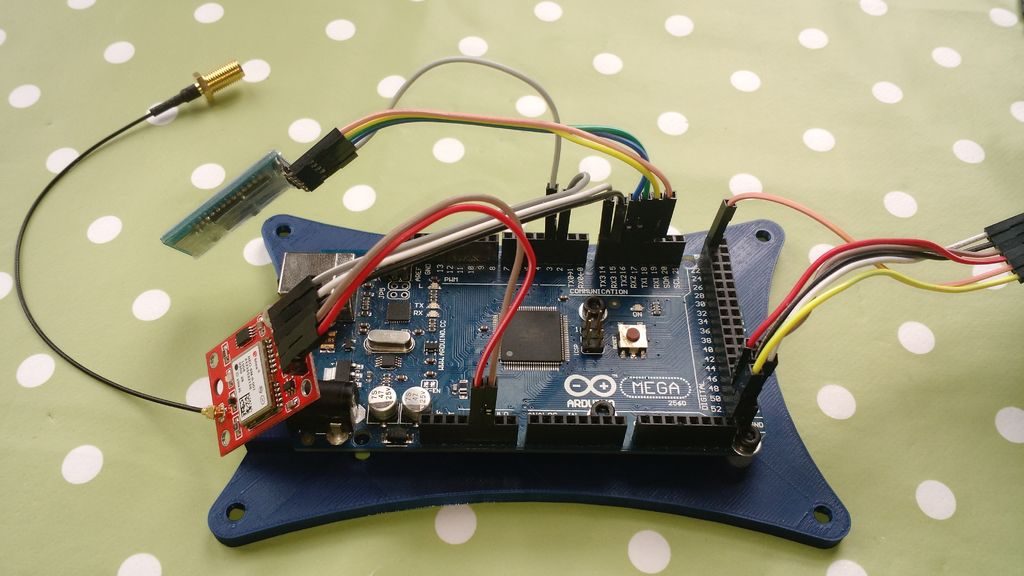 Monitoring driving habits can be interesting, but make your own telematics box, giving you total control over how data is collected and used, could be better!
That's just what maker TheForeignMan did, using an Arduino Mega to take in data from his car's OBD-II port, along with position information from a GPS module. Vehicle speed, engine RPM, and throttle depression are saved on an SD card, which can be removed and graphed on the driver's computer.
Usually these kind of information allow insurance companies to obtain a better estimation of driving styles in order to present the correct premiums to their customers. Some companies ask for an additional fee for installing one, others will do it for a reduced insurance price.
All you need for this project is:

1x ELM327 OBDII Bluetooth adapter
1x Arduino Mega*
1x HC-05 Bluetooth module**
1x SD card reader module
1x Neo-6M GPS module
1x GPS antenna (with SMA connector)
20x Male-Female 10cm jumper wires
1x UFL Mini adapter
6x 5mm spacers
4x M3 10mm nuts and bolts
6x M3 12-16mm nuts and bolts
1x SD 8GB card
1x Car USB adapter
Code can be found on Github.
DISCLAIMER: This custom-made black box may not always be valid evidence in a court of law. Some countries/states/local laws may not allow installation of custom monitoring units into moving vehicles unless authorised by an approved installation team. For these reasons, and any other associated to tampering with the OBD port, the author(s) of this article and website hold no responsibility over the outcome of your driving, your car, your car's electronics (including on board computer), and any other incidents occurred with a custom-made monitoring unit fitted.