Bluetooth Module with HC-05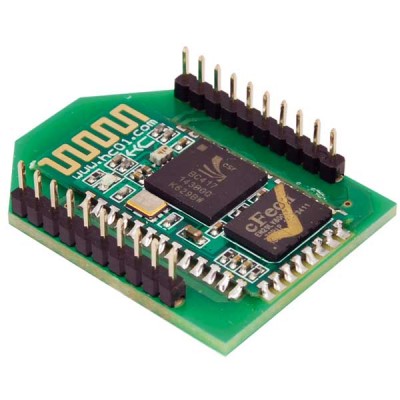 Breakout board compatible with the XBee format and equipped with the HC-05 Bluetooth module. It is particularly suitable for use with the "Bluetooth Shield" (not included – see related products) specially designed to accommodate three different types of Bluetooth modules (HC-05, BLECC2541, BLE40).
Breakout board dimensions with bluetooth a module (mm): 33x25x10.
N.B. the "Bluetooth Shield" is not included, see
….
Read more: Bluetooth Module with HC-05