Arduino Pro Mini + Pulse Sensor + OLED = Arduino Controlled Heart Rate Monitor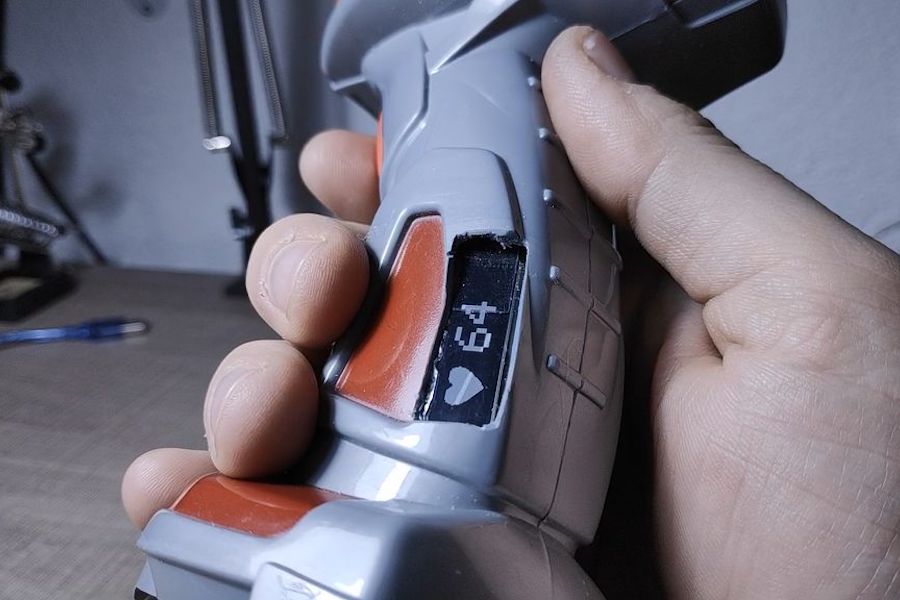 Inspired by a Star Trek Tricorder, the maker has converted a handheld gyroscopic toy into an original handheld Arduino controlled heart rate monitor.
The device consists of an Arduino Pro Mini with a pulse sensor and an OLED display stuffed inside the handle, which conveniently already had accommodations for three AA batteries.
After opening up the handle, I removed the motor that was in its bottom and started planning out the placement of the sensors. I've cut out two openings, one for the sensor and another one for the screen. After cleaning out both holes with a file, I've glued the screen and the sensor to one side of the plastic handle and continued with the wiring.

Since I worked with an Arduino Uno for the prototyping, I uploaded the same sketch to an Arduino Pro Mini before I soldered anything as this is a lot more easier.
All the code, hardware and instructions to build your Arduino heart rate monitor device is available in the Instructable's project page. For further information you can also watch the demonstrative video below.