ABC: Basic Connections – The Essential Reference Book for Makers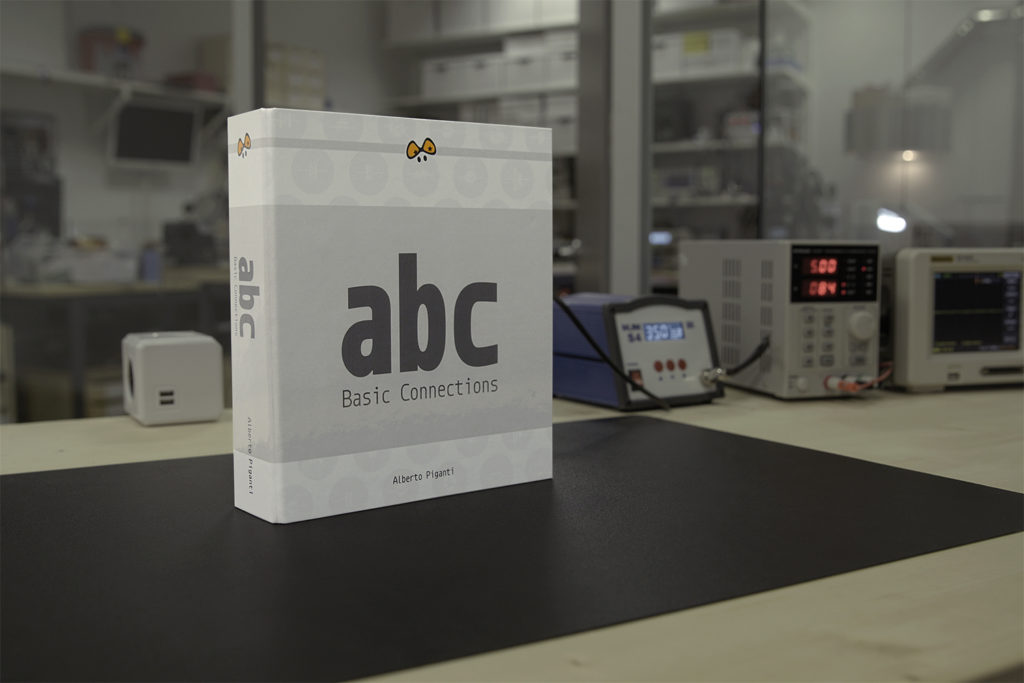 ABC: Basic Connections is the essential reference book that every maker should have in their toolkit.
A collection of neat, easy to read, high quality circuit diagrams and pinouts that will show you how to properly connect almost anything to your Arduino, ESP8266 or ARM mbed compatible board.
Makers around the world have asked themselves the same question: Where do I find reliable and easy to use circuit diagrams for my projects? Since 2013, PighiXXX has created more than 300 high quality circuit diagrams and pinouts, available on pighixxx.com and used by more than 500,000 makers worldwide. But they're not very convenient to use on a computer screen, and printing the schematics can only add more clutter to your desk.
The book contains a completely redesigned selection of the best circuit diagrams, reference tables and pinouts from pighixxx.com, plus many new unreleased designs. Over 100 high quality sheets inside a custom ring binder, manufactured locally in Spain, supported by additional online content such as example code, theory and useful advice for every circuit diagram.
Alberto Piganti (AKA PighiXXX), explains: "One of the things that always annoyed me when working with Arduino was how difficult it was to find aesthetically pleasing and simple to read circuit diagrams, reference tables and pinouts. So back in 2013 I began designing my own. The feedback from the community has been amazing and that encouraged me to create more and more content."
About PighiXXX: Alberto is a software and hardware engineer, passionate about electronics and good design. He was born in Italy and is now based in Madrid, Spain.

Just a few days ago, ABC: Basic Connections launched on crowdfunding site Kickstarter, starting at only €21 for the early bird special. Come on guys, click here and support Alberto's crowdfunding campaign on Kickstarter!