3DPrinterOS Goes Open Source
By
Staff
on January 1, 2016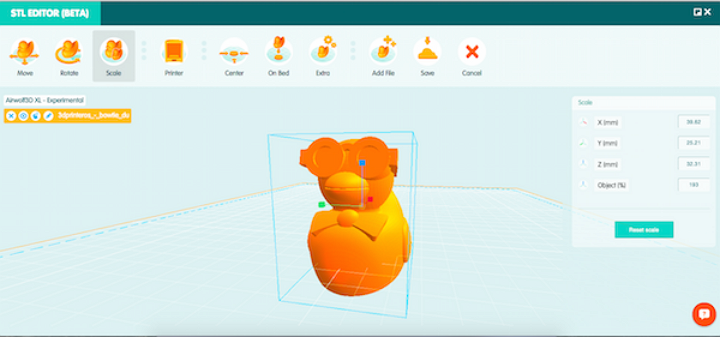 3DPrinterOS is an operating system available for 3D printing. The service allows users to manage, edit, fix, slice, share, and print objects from any web-enabled device, and since it was launched earlier this year, the OS has been used to take on more than 4,500 hours of printing through 1,300 printers in a total of 68 different countries.
Now 3DPrinterOS says they're releasing their groundbreaking cloud client for 3D printers through open source.

The CEO of 3DPrinterOS, John Dogru, says this release makes it possible to potentially connect any 3D printer to the cloud. He adds that it's his hope that contributors will add features, fix bugs, and further customize the cloud client to fit their printers and unique user requirements.

If you're that kind of development monster, you can now find the source code for the cloud client here on GitHub.

This cloud client already sports support for the majority of desktop 3D printers, and through the GNU Affero General Public License, it's being shared.

He says this release of the cloud client grants the ability to access support for Windows, Mac, Raspberry Pi, and Ubuntu GNU/Linux, auto-detection and auto-connection via USB and Ethernet ports, and features for multi-printer management to connect multiple printers to a single machine.

The open source release also includes access to a large number of 3D printer drivers; three separate web camera control modules that can monitor the printing process; and tools for visualizing, editing, slicing, model, and Gcode repair tools and the sharing functionality already available in the 3DPrinterOS cloud.
Source: 3DPrinterOS Goes Open Source for Their Cloud Client | 3DPrint.com