3D Printed Prehensile Prosthetic Hand Combines Elegance with Incredible Functionality – 3DPrint.com
By
Staff
on July 12, 2015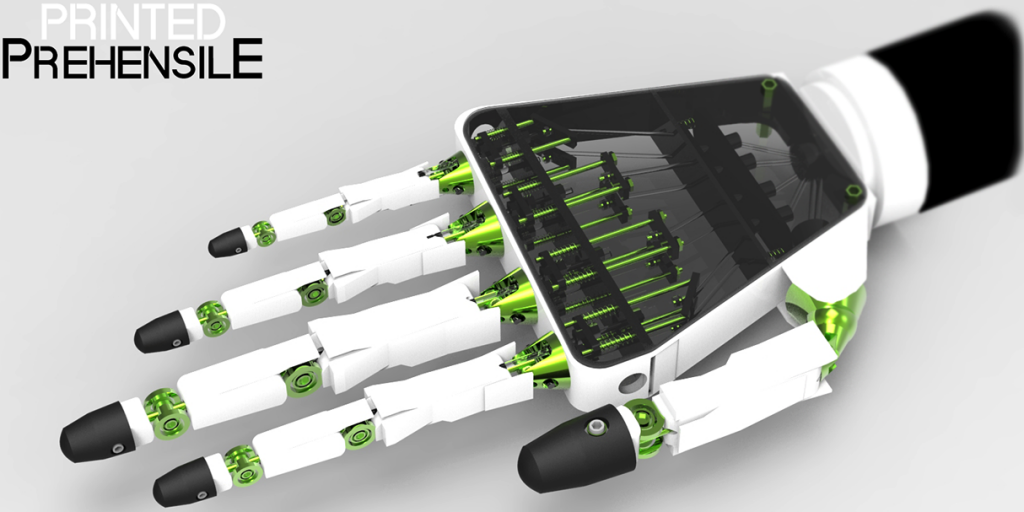 3D Printing is strongly pushing the research and development of human and animal prosthetic forward. Organizations like e-Nable are gathering funds to help reaching more people both on scientists side and on patients as well, while also clever and motivated individuals are leading by example with their awesome work.
An Industrial Design student residing in the United Kingdom, named Fraser Leid, 3D printing has provided him with a means of reinventing the prosthetic hand.
"I try my utmost to go against the status quo by innovating anything and everything that comes to my mind," Leid tells. "It requires a lot of thinking, and a lot of the time. It involves questioning 'why' things are made the way they are."
One project which really piqued our interest was one that he calls "Prehensile." It is a design for a 3D printable prosthetic hand unlike anything else we have ever seen.
It emulates the 27 bones in the human hand, consisting of various thicknesses of aluminum tubing and coiled springs. It then uses nylon to cords (two per finger) to allow for the flexing and/or extension of each finger.

The Prehensile hand consists of two main sectors:
The Phalanges Collective – This is the array of digits from the fingertip to the knuckle joint.
The Metacarpal Housing – This is the hand's center of operation, which houses the nylon flexor and extensor units.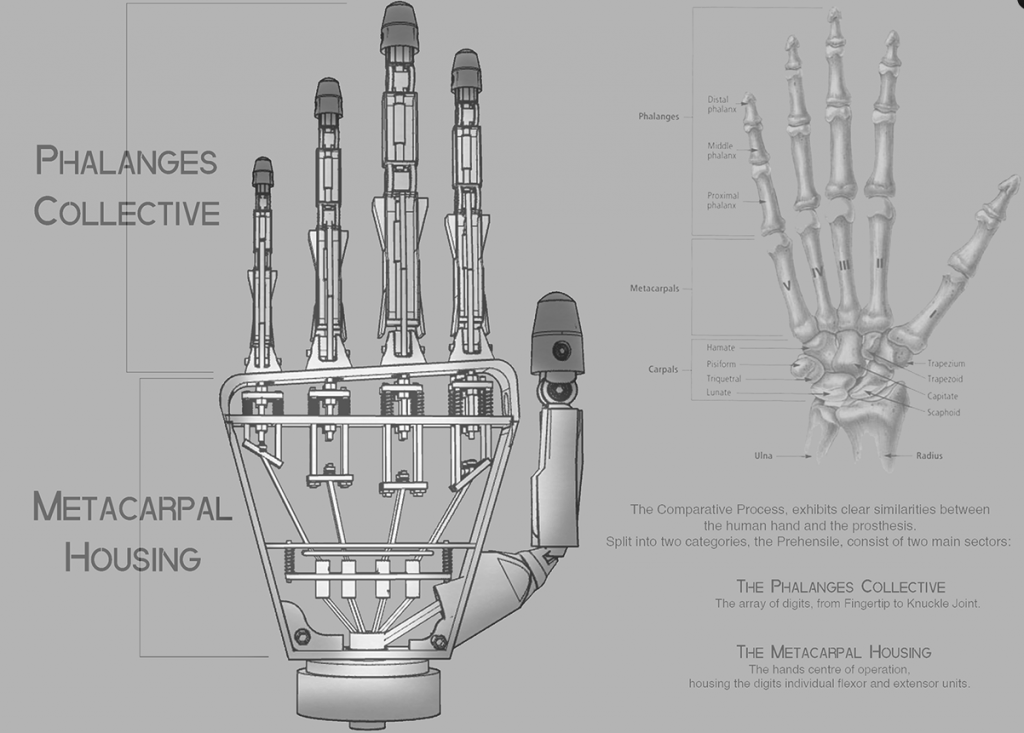 more details: 3D Printed Prehensile Prosthetic Hand Combines Elegance with Incredible Functionality