Windows 10 IoT Core Timelapse Camera Applications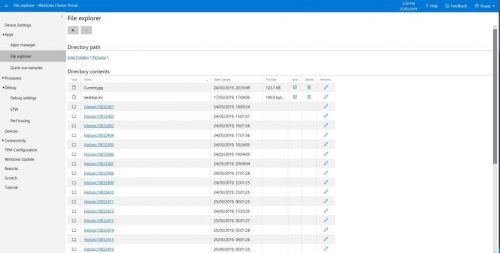 I wanted to do timelapse video of some plants growing in a pot on my window sill so I wrote Windows 10 IoT Core Universal Windows Platform (UWP) background task to capture images and store them to the local file system of a Raspberry Pi or DragonBoard 410C devices.

The first version was pretty rough so for the next one I moved all the configuration to a appsettings file and added the ability to format image file and folder names.

By changing the image\folder name format strings I could "bucket" the images by hour\day\month etc. to make management and searching easier.