Vocal Recorder/Player 20 seconds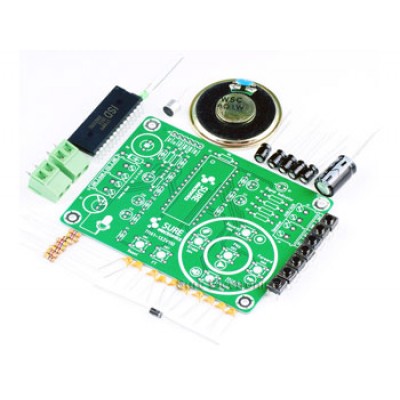 Based on the ISD1730 chip, this card allows you to record and play voice messages of up to 20 seconds.
The card has a microphone, audio input, 8 ohm speaker, AUX output, function control buttons and an LED that lights up when the chip is being recorded.
Power supply from 2.4 V to 5.5 V, dimensions (mm): 91.45 (length) x 68.60 (width) x 1.6 (thickness), mounted recorder weight: 74 grams…..