Thermo-Electric Cooler for Peltier cell 40×40 mm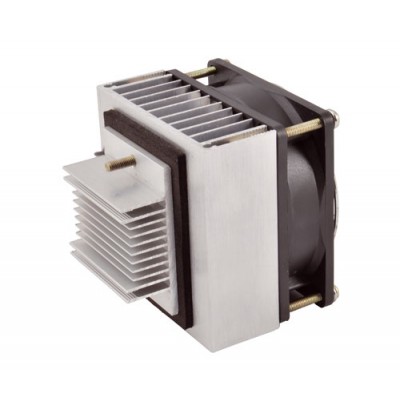 Heatsink and fan assembly with thermal paste and an aluminum clamp for Peltier Cell.
Simply connect to 12V 5A+ power supply and you will see frost appear on the aluminum plate within a minute.
Consisting of an aluminum heat sink (80x80x30 mm), an aluminum heat sink (60x45x16 mm), adhesive insulation and an 80×80 mm 12V fan, it allows to efficiently use Peltier cells with dimensions 40×40 (about 51 watts).