The Raspberry Pi 3 is the most desired maker SBC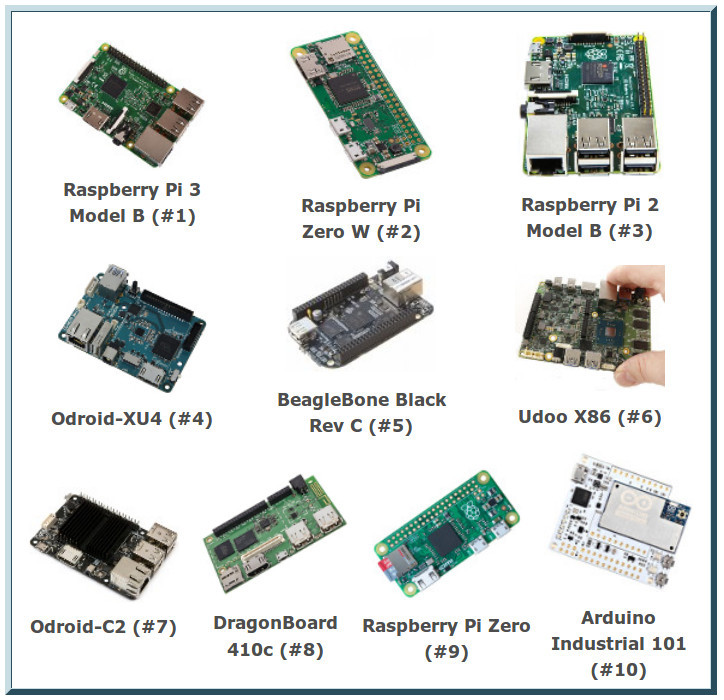 This is the interesting result of the "2017 hacker board survey" by Linuxgizmos.com.
The 2017 Hacker Board Survey is the annual Linuxgizmos reader survey of open-spec, Linux- or Android-ready single board computers priced under $200.
Raspberry Pi 3 got a total of 2,583 votes — four times the number of the second-ranked board, the Raspberry Pi Zero W. A Raspberry Pi SBC has won in all four of their annual surveys, but never by such a high margin.
At third place we find another Raspberry Pi, the Cortex-A53 version of the Raspberry Pi 2.
All the Raspberry Pi boards, including older models not included here, have cumulatively sold over 3 million units, far more than the closest competitor.
"The Raspberry Pi's success came despite the fact that it offers some of the weakest open source hardware support in terms of open specifications. This, however, matches up with our survey responses about buying criteria, which ranks open source software support and community over open hardware support."
Fourth place after the Raspberry Pi models went to the Odroid-XU4, an octa-core Exynos based SBC, which lacks a Pi connector, but recently received a major price cut to $59.
Several RPi-compatible boards appeared in the top 20, and they performed well overall, but they were less dominating compared to last year.
While there is no single processor vendor that dominates hacker boards, the ARM architecture is clearly in charge, representing 83 of the 98 boards in their catalog. Yet this year's survey revealed much greater interest in x86-based boards, which totaled eight entries. There were seven MIPS-based boards, including the three Arduino models.

Click here to find out more!