Padlock with fingerprint reader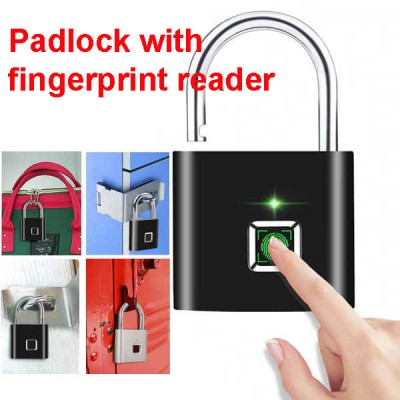 Original padlock that unlocks via fingerprint recognition.
No key, no App, no Bluetooth connection is required, it can be opened simply with a finger!
It has an integrated rechargeable battery with autonomy up to 6 months or 3,000 unlocks, metal case, stainless steel ring and micro USB port for recharging the battery.
Up to 10 fingerprints can be stored (2 administrators). Once the fingerprint is recognized, the padlock o