Open-Source Arduino TimeSlider on Kickstarter
Anyone interested in photography will appreciate this Kickstarter campaign, most of all if you enjoy capturing time lapse motion photography of products, landscapes or subjects by keeping their videos engaging using timed movement.
A Time Slider is a time lapse motion and camera control system with modular tracks.
It's Open-Source, modular and portable so it goes where you go, and adapts to your needs. This new piece of hardware has been created to provide an improved motion system for your camera.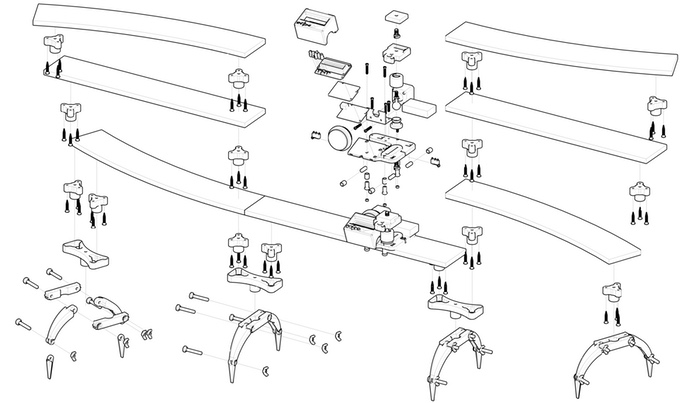 Specifications of TimeSlider:
Removable and rechargeable Battery system utilizing USB mini chargers, or power via wall outlet, deep cell battery, car with or without power inverter, or even another USB power bank.
 Open-Source software that can be adapted to any situation.
 2.5mm modular Trigger release with 1-60 second interval and/or 0-60 second shutter release (works with Promaster-style Release Cables)
 Modular tracks; Make a line, make a circle, make a snake; your imagination is the limit.
 Water and UV resistant High Density plastic tracks support cameras weighting up to 10lbs (5kg) Rain or Shine
 Self Lubricating Copper bearings with tensioned springs for smooth, tight motion.
 Mount on standard 3/8" lightstands or with provided adjustable legs.
 Ball joint tripod head with adjustable slide for larger cameras