Open-electronics is ready to listen you!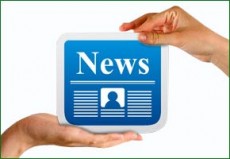 Open-electronics.org gives visibility to your ideas, your projects, and your recommendations.
You can submit both news and structured open projects in a very simple and straightforward way.

The world of electronics is always evolving.
Every day, new components, new projects, new ideas born.
Our editorial team continuously collects these innovations to provide you fresh and interesting news.
Despite this constant efforts, something might elude … and so if you find something that has not yet been presented or would like to promote your project in crowdfunding … report it.
Do you want to promote your project on Kickstarter, Indiegogo or another crowdfunding platform?
Did you spot a new electronic component? A new interesting project?
Maybe surfing on the internet you've spotted the next groundbreaking 3D printer or a new printable material: just fill in the form on this page and we will publish it, if in line with our editorial process.
We will be happy to present this your recommendation on our site.

Thank you!!