Mugsy, Hackable and Customizable Robotic Coffee Maker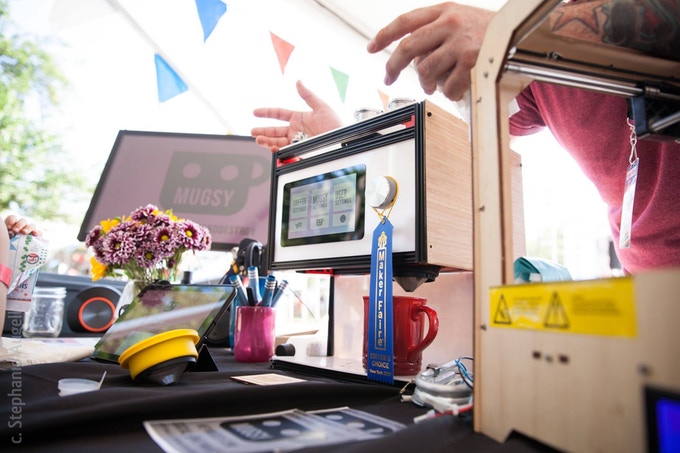 Matthew Oswald has created Mugsy, an open source Raspberry Pi coffee robot which he unveiled at last years Maker Faire in New York and recently launched via Kickstarter.
The robotic coffee machine allows you to control every aspect of the coffee brewing process from coffee bean grind size, water temperature and more. Or you can simply use the on-board barcode to simply scan your coffee beans and allow the on-board computer to work everything out automatically.
"Mugsy works the way you do. Send a text, a tweet or just ask Alexa for a fresh cup of coffee. Mugsy currently has integrations with email, sms, Twitter, Slack, Alexa and even the command prompt. With it's simple to use open ended API, we expect lots of new integrations to be coming out all the time. No need to learn a new clunky app, just communicate with Mugsy the way you already communicate with the world. Stay in bed a bit longer and let Mugsy make the coffee, he doesn't mind."
Matthew has created a project that not only solves a problem — how to make amazing coffee at home — but also brings him one step closer to 'making things' for a living.
Mugsy the open source robotic coffeemaker is now available to back via Kickstarter with pledges available from $150 for the basic kit, with delivery expected to take place during November 2018.