MintyPi 2.0 is one of the coolest 3D printed Pi mods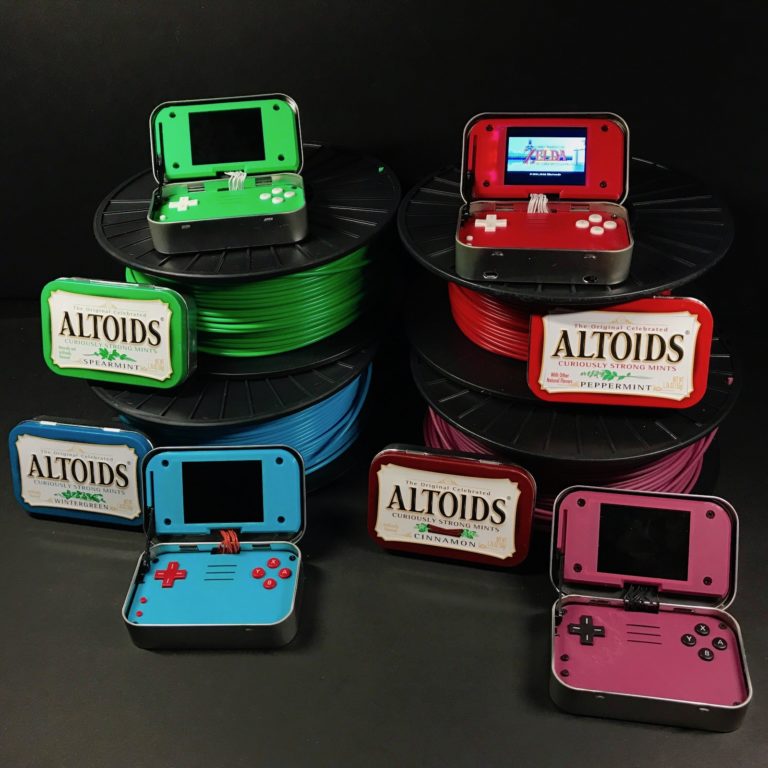 3D printing enthusiast Sudomod has just validated the elaborate and undeniably stylish Altoids mint tin via one slick Raspberry Pi project: the mintyPi 2.0.
With the help of some precisely modeled 3D printed parts, the maker has managed to turn an empty Altoids tin into a fully functioning Raspberry Pi game console.
The outcome is an absolutely cool and handsome mini game console.
This is a new version of the existing mintyPi that introduces 3D printed parts and a few extra neat features that weren't present in the original. The new console includes an integrated hinge to hold the screen up while you play, a bigger display, USB sound instead of PWM audio, and WiFi provided by the Raspberry Pi Zero W. Like the original, the mintyPi 2.0 runs emulating platform RetroPie.
Sudomod is currently putting together a detailed guide that will instruct makers how to build their own Altoids-contained Raspberry Pi game console.

All we can do is wait for it and check Sudomod website for updates.