Light Painting: How to Create 3D Animations with Light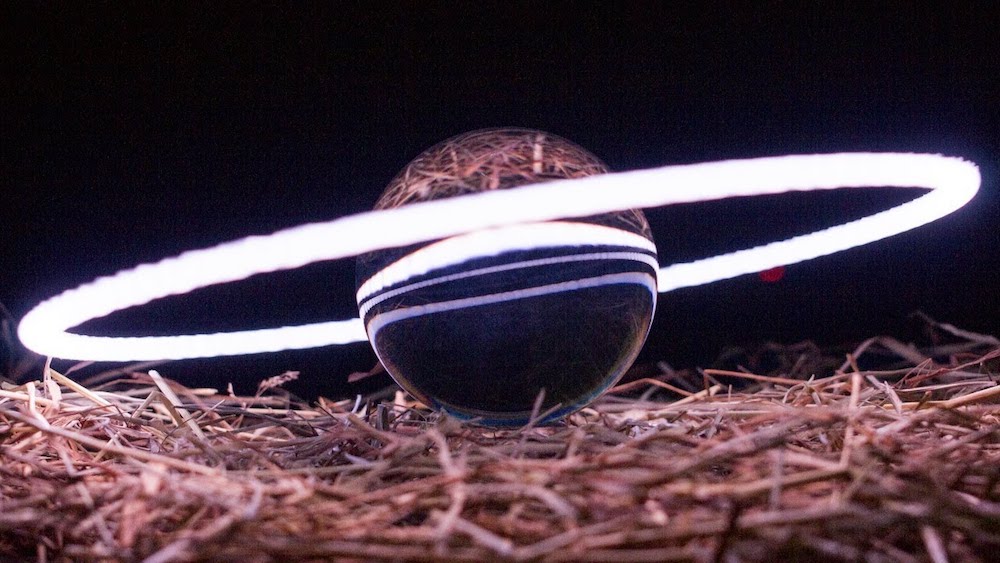 Light painting: there's something that never gets old about waving lights around in a long exposure photo. Whilst most light paintings are single shots, some artists painstakingly create frame-by-frame animations. This is pretty hard to do when moving a light around by hand: it's mostly guesswork, as it's difficult to see the results of your efforts until after the photo has been taken.
Josh Sheldon has come up with a rig to automate and enhance the process. The results are nothing short of spectacular, producing not static images, but astonishing animated light displays. An animation is created in Blender then each frame is automatically exported and traced out by an RGB LED on a 3D gantry. This project is the culmination of a lot of software, electronic and mechanical work, all coming together under tight tolerances.
Designing, building, and programming the machine appears to have been a huge challenge, as was getting it to play nice with the 3D modeling software Blender. Sheldon detailed the build, and how his rig works, on his GitHub page, but word of warning: building one for yourself is not for the amateur electronics enthusiast.
Light animations are set up in Blender, and a hardware and software toolchain including Processing, an Arduino Mega, and a Dragonframe module are implemented for control. Thanks to its open source nature, Python Blender add-ons were written to create light paths and convert them into an efficient sequence that could be executed by the hardware.