"Learn to Fly" with your Tiny Raspberry Pi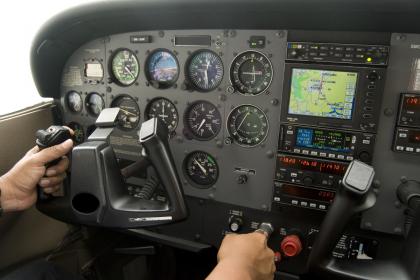 Raspberry Pi is the centre of hundreds of useful projects, but as this useful gadget shows, it can also help you to learn and satisfy your idle curiosity.
Stratux is a homebuilt ADS-B In receiver for pilots. It's a project which was made to tell you information about the various aircraft in the sky around you, and the good news is that it's wonderfulyl simple to build.
By receiving and translating the ADS-B broadcasts from airplanes in the sky nearby, Stratux gives you information such as the planes' altitudes, speeds, locations and callsigns.
The software is open-source and hackable so you can build the system that's right for you. If you need some help or for any suggestion you can refer to the stratux community.
It runs on the Raspberry Pi 3 Motherboard, and the decoding software can be downloaded onto a Micro SD card that you simply slot into the chip.

This page has a few alternative lists of parts, ranging in cost from a budget $95, to a common $145 package, up to a $260 list that's quick to build.