Interview to Nebojša Matić CEO of MikroElektronika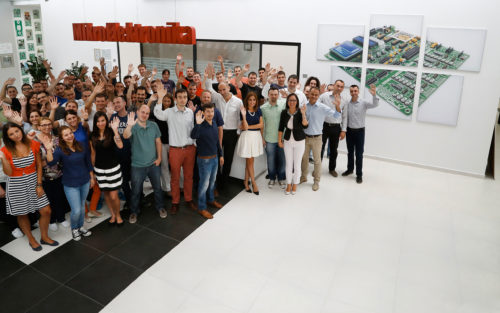 Open-Electronics.org: When and why you decided to start Mikroe?
Nebojša Matić: It didn't start from any grand idea… I was out of college, my parents could not support me anymore and I needed an income. Not having any initial capital (this was before the era of readily-available venture capital for startups) I figured out that the best I could do is start an electronics magazine. How? Well, I went to potential advertisers and asked them this: will you pay for advertisements if I showed you a printed magazine with your ads in it? They agreed. Then I went to a printer and asked this: I don't have money to pay upfront, but would you be willing to print my magazine if I showed you that the layout has advertisements in it? The guy there said, well you must be crazy but I like you. So he printed the magazine… advertisers paid, I paid the publisher, and the business started. And after almost two decades now, I still work with the printer who gave me a chance back then. He supplies the packaging for all our products, the quality of which we are known for throughout the industry.

Open-Electronics.org: There was a time after the company startup in which you thought to give up?
Nebojša Matić: I never had that choice really, so the thought itself was irrelevant. I had to support myself. The economy in my country wasn't full of opportunities back then. I had no fallback, no plan B. So I pushed. For seven years I never slept for more than 4 hours a night. I rarely had more than one meal per day. And as we got our footing, slowly, the responsibilities only grew. Now I had a team of employees whose future is tied in with the future of the company. Then I had my own family to support. And so on. I like to say, starting, growing and running a company is much harder than one imagines… but on the other hand, the payoff, the fulfilment and satisfaction that comes from it is greater than one can imagine.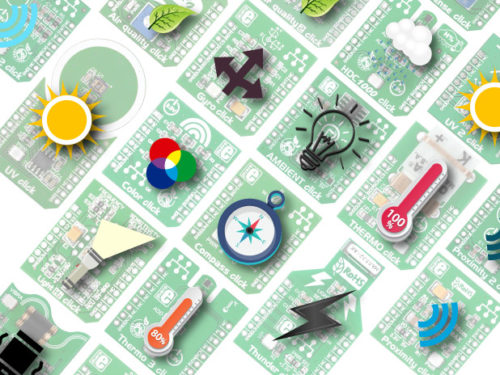 Open-Electronics.org: What is the most interesting new Mikroe product in your opinion?
Nebojša Matić: Actually the interesting thing is that we are able to release new products almost every day. That's because we managed to establish a worldwide standard for add-on boards for embedded prototyping. They are called click boards™, and they confirm to a connection standard we invented, called mikroBUS™. mikroBUS™ is now being endorsed by the biggest players in the semiconductor industry, to list a few: Microchip Technology, NXP Semiconductors, Imagination, Infineon, and many more. I think we are the first one who really solved the problem of peripheral boards… how to have a single standard but one that allows you to connect hundreds and hundreds of different peripheral sensors, transceivers, displays and so on.
Open-Electronics.org: What is planned for the future?
Nebojša Matić: The plan is to stay on course. As human beings we crave for novelty, for change. The hard thing about being a CEO is to uphold and keep a certain direction. As the company grows I must be more and more vigilant in making sure we are not distracted by attractive but short-term distractions. I need to make sure that our potential for innovating is strategically employed only where it can be most effective. My job becomes about saying relentlessly saying NO so that we have the most energy and impact for whatever YES we choose to pursue.
Open-Electronics.org: In more than 15 years of activity, any funny story to tell us?
Nebojša Matić: I have the habit of assuming aliases… for example, today I was Gregory Hackton for a while. Why? Well I like to send support tickets to our sales and support teams and present myself as a customer with a certain problem or issue. I do it to probe the level of service we provide. The point of the anonymity was to talk to my people without them giving me any special attention because I'm their CEO. An interesting effect emerged from this. Word got out that I had this habit. And now the staff never knows whether any customer is perhaps their CEO in hiding, so they treat each one as if it was the CEO. Which is exactly how it should be — because they don't get their salaries from their CEO, nor their bosses — they get them from the customers.
Thank you for your time.