Google Home, Dead or Alive You're Coming With Me!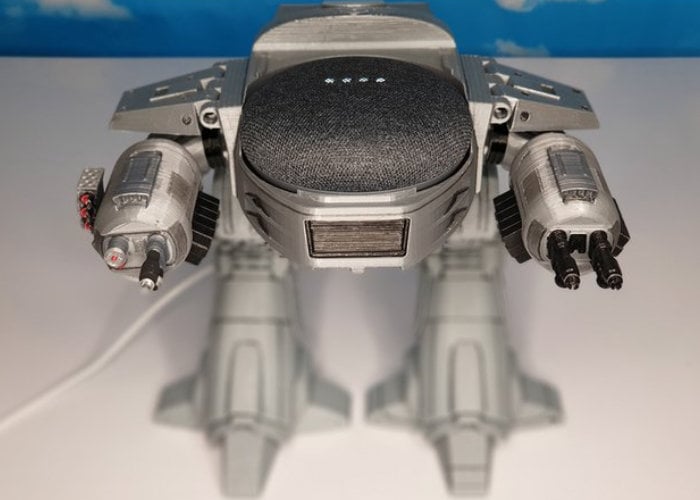 This small version of the Robocop ED 209 robot has been built by Thingiverse member Johnxp, to perfectly house smaller Google Home device. Thanks to a CR-8S and Ender-3S 3D printer he has 3d printed, after some modifications, this amazing case for the google home mini.
"This is a remix of ED 209 from Robocop by GHathaway. Thanks for such a great model! It took me about 1 months to modify the some existing files, print, paint and test assemble by Google Home mini. The biggest change is the head, in addition to placing the AI ​​speaker. The rear of the bottom excavated of the power cord. Suggestions All use Supports – this's difficult to control quality ,need more time and patience to finish it ! this model will be a topic between your friends."
About 3d printing process:
Software :Ultimaker Cura 3.6
Machine:CR-8S and Ender-3S
Resolution: 0.2
Infill:10%
Extruder temp : 210 degrees
Bed temp : 50 degrees
Speed:60
More information about this impressive creation are available on Thingiverse website.