Fly your drone with a Game Boy Classic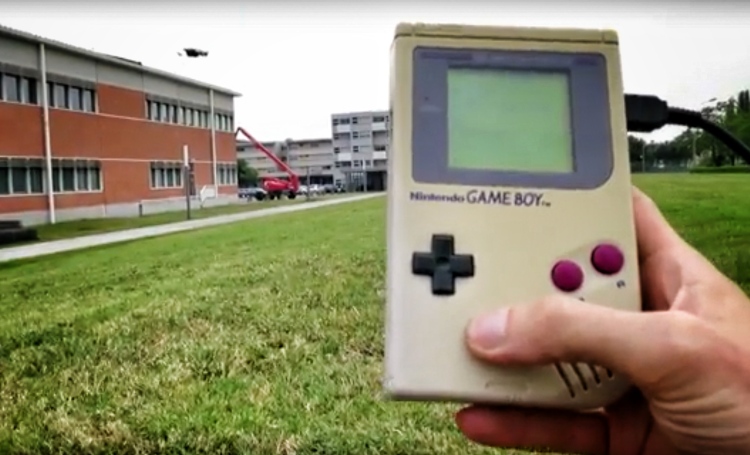 How many people have the original Game Boy yet, in a drawer somewhere?
I'm one of them, I still have my perfectly good and unused Game Boy.
Someone else decided to give a new life to his Nintendo by turning it to a remote drone controller.
Piloting unmanned aircraft with a Game Boy is not so common, but you can find everything you need to program it!
Obviously you can't expect to go directly to an old custom serial com port to a wifi-based drone without some intermediate steps: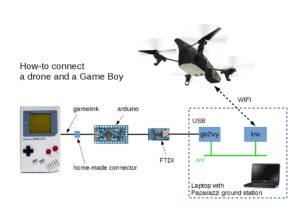 Thanks to an ArduinoPro Mini and an FTDI to convert the Game Link signals to USB and a small program on the ground station (running Paparazzi UAS) is possible to convert the bitmask corresponding to the buttons being pressed on Game Boy into drone commands.
For this project has been used an ARDrone2 from Parrot with an extra GPS.
You can find all the documentation here.
Here a short demonstration video: