Fishino now on TME shop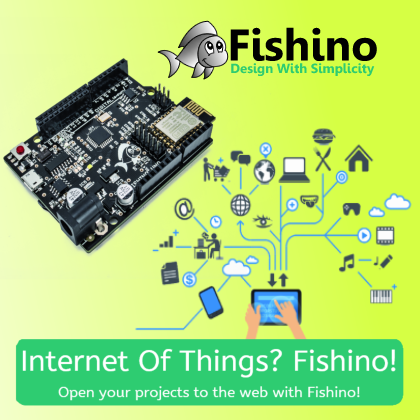 The Fishino project is constantly evolving to provide always the best IoT development boards you may need.
We are doing our best to upgrade our products and to make them easier to buy: from that purpose the collaboration with TME.
Now you can choose two different ways to buy your Fishino board:
Here is a full overview of our prototyping board, 100% compatible with Arduino:
Last but not least, don't forget these other two features available for Fishino boards:

 Octopus – an expansion shield, compatible with all Arduino boards and with our Fishino UNO (and Fishino Mega that we'll launch soon) that almost without consuming hardware resources provides 16 PWM outputs and 16 additional digital inputs/outputs. In addition, you can connect up to 8 shields, giving Arduino up to 128 PWM and I/Os, that can be managed in a total transparent way by the user through a specific library.  Ideal for managing multi-color LED or servo motors.
Blynk supported – Blynk is a platform with iOS and Android apps to control Arduino, Raspberry Pi and, thanks to the new library release v0.3.8, also Fishino over the Internet. It's a digital dashboard where you can build a graphic interface for your project by simply dragging and dropping widgets.
Your Fishino Board is waiting for you and now, thanks to TME, we can reach you in the middle of nowhere :)
For further informations you can read other Fishino articles or refer to a very active community on Facebook.