Fishino MEGA – Pinout scheme released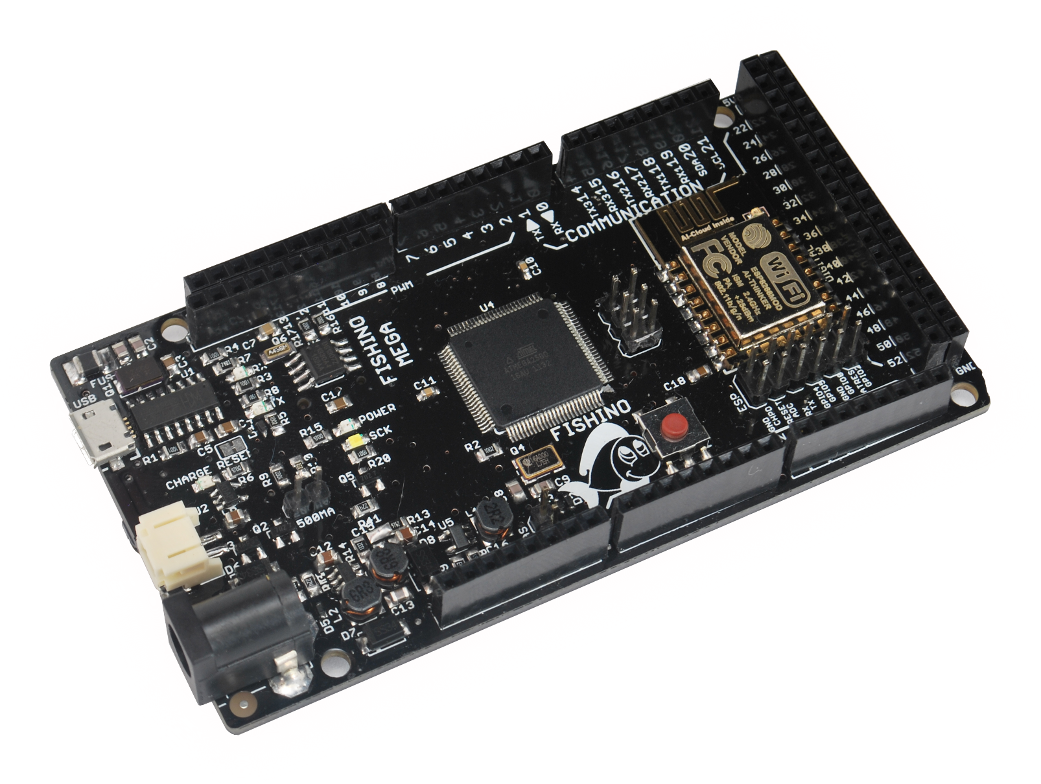 Fishino MEGA is the second board of Fishino family. It's a board 100% compatible with the famous Arduino MEGA, but with many add-ons which greatly enhance its capabilities.
Fishino MEGA can be powered by a single cell LiPo battery, which is automatically charged when an external power supply is available.
Main features:
100 % compatible with Arduino Mega
Fishino MEGA is based on Arduino platform, keeping all of its features and adding new ones. This guarantees that all Arduino's shields and libraries will work with no changes on Fishino MEGA.
High performance switching power supply
Integrated WiFi module
Fishino MEGA has a fast WiFi module on board, which firmware has been tailored by us. With Fishino you'll be able to connect to an existing WiFi infrastructure or build your own one.
MicroSD interface on board
The ability to use a readly available microSD card brings Fishino the ability to work on big data sets, build small web servers and portable data loggers.
RTC module on board
The integration of an RTC (Real Time Clock) module with backup battery allows Fishino to keep correct time even in case of power failures.
Enhanced 3.3 Volt power supply
A careful selection of electronic components made possible the enhancement of 3.3 Volt supply circuits, which gives the ability to connect a greater number of shields and breakouts operating at this voltage.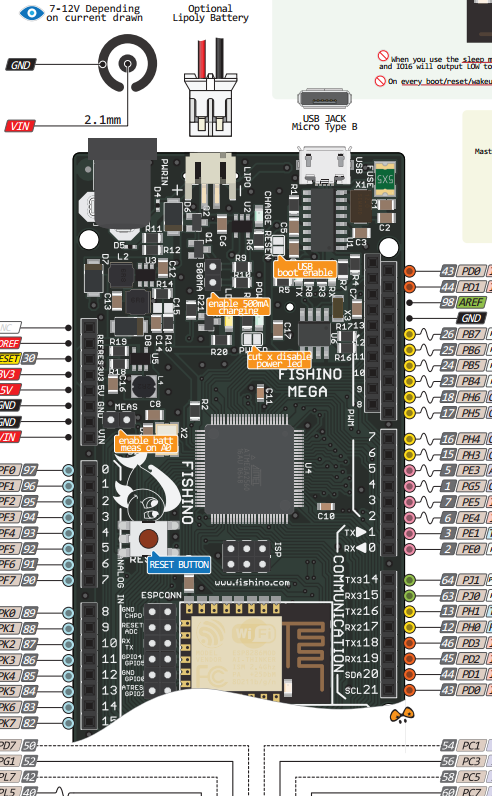 Source: Fishino MEGA – Fishino