ESP8266 PC-XT Emulator with CGA Video Output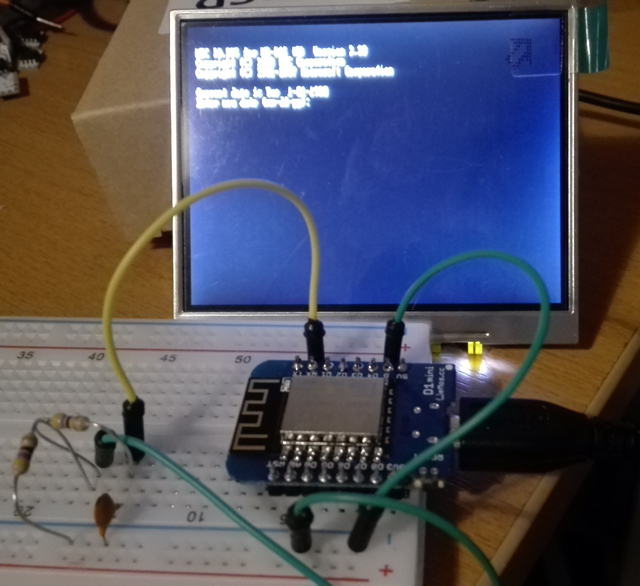 Emulating hardware on the ESP8266 seems to be a popular thing to do, and it is what MCUhacker did.
The x86 CPU emulator is a port of Mike Chambers FAKE86, which is written in C and the maker created an Arduino IDE environment for it. The MS-DOS 3.3 bootdisk image is stored in flash and is accessed as the A: drive. There's no keyboard yet but he has 640×200 CGA working with 80×25 characters on a 3.5″ TFT display with the help of a low pass filter circuit. The composite video is based on the work of Cnlohr and Hrvoje Cavrak.
If you are a DOS command line nostalgic and you loved a handful of commands, and talking to the hardware through a few BIOS and DOS interrupts…I'm sure you're gonna have fun building your own ESP8266 emulator.
In the video below MCUhacker shows it booting to the point where it asks for the date.