Electronic board with 20 Neopixel LED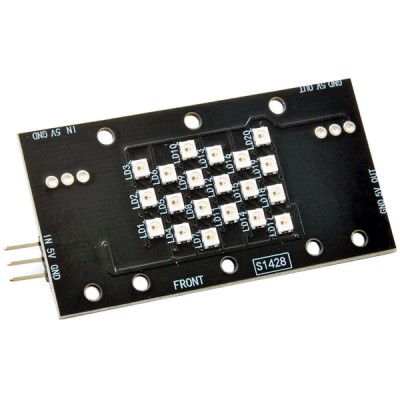 Electronic board with 20 miniature Neopixel LEDs (2.4×2.7×1.1 mm) and connectors with power supply pins and communication bus. Suitable for use with Nixiel displays (not included, see related products). Power supply: 5 VDC, dimensions (mm): 57x30x3.5, weight: 5 grams.
Attention! the LASER cut plexiglass parts, necessary to complete the Nixiel display, are not included.
Wiring Diagram

&n