Driver 1 DC 6-27V – 43 A motor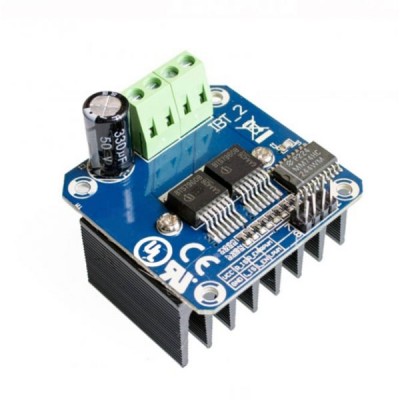 Driver for bidirectional control of a DC motor with a supply voltage between 6 and 27 VDC and a current of 43 A. It has a terminal block for connecting the motor and the supply voltage, two 8-pin strips for power supply and control logic.
It can be controlled with PWM inputs or logic level. With a logic voltage range between 3.3 V and 5 V and it is compatible with a wide range of controllers such as Arduino, Raspberry Pi, PLC.