DIY a Tiny Lego Drone With a 6-Axis Gyro & Auto-Stabilization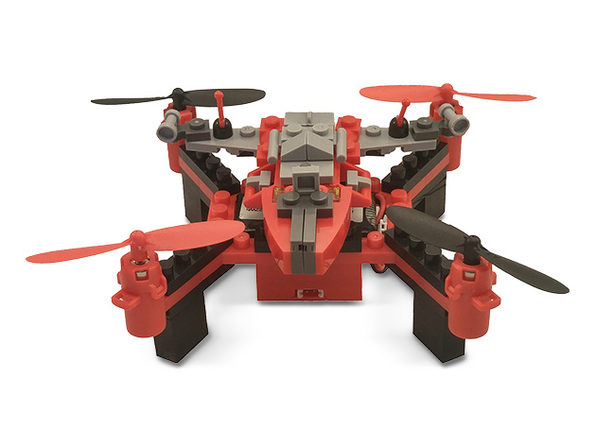 Geeky-gadgets.com these days has a deal on the Force Flyers DIY Building Block Drone, so you can save 14% off the normal price. It could be an opportunity to start "playing" with drones, if you haven't already.
For $42.99 you can choose between different version of this drone: Space, Army, Fire Fighter and Police.
Channel your inner tinkerer and take to the skies with your own customizable drone! Compatible with your favorite toy building blocks, this spaceship-themed DIY drone pack teaches you key STEM concepts while you build your own flying (or driving) machine. Explore aerodynamics and weight distribution as you engineer the perfect design; then, get airborne and weave through tight spaces with a 6-axis gyro that makes for even smoother flying. And, don't worry: the drone is engineered with auto-stabilization and crash-resistant plastic, making it perfect for new pilots.

Build & customize your drone w/ fun building blocks
Learn about key STEM concepts, like aerodynamics & weight distribution
Compatible w/ all major building blocks for extra versatility
Zip through tight spaces w/ the digital proportional control & a 6-axis gyro
Pull off impressive 360° stunt flips
Easily control your drone w/ auto-stabilization
You can find more information on Geeky Gadgets' store via the following link.