DIY a 3D Printed Open Source Electric Screwdriver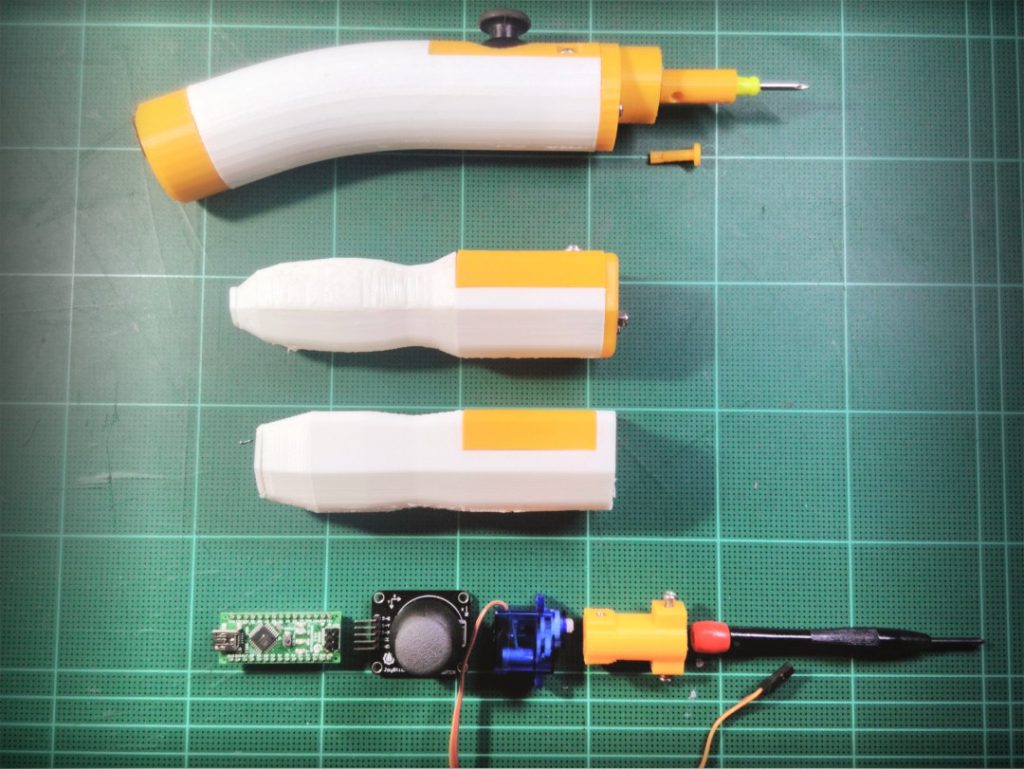 Why do you should buy an electric screwdriver when you can build it by yourself?
The DIY electric screwdriver is fitted with a 9 g Micro server which has been modified for continuous rotation and connected to an Arduino Nano. The build uses a small thumb joystick for proportional control, and can accommodate a small hand driver in addition to a bit by itself. Impressively, a functional prototype of the tool was produced in a single day, with a more refined version appearing a couple of days later. 
Hand and power tools are cheap, reliable, and easily accessible. But their production is still done in large centralized factories. 3D printing technology and cheap, opensource electronics continue to improve bringing the decentralization of manufacturing one step closer.

We are experimenting with different designs to see how close current 3D printing technology can bring us to production-quality tools you can buy in the store. We're also experimenting to see what modifications we can make to store-bought tools to enhance and customize their use.
As you can see from the image above the electronics have then been housed in a 3D printed plastic casing. it looks like a fun project with all the needed files available here to modify and improve things to your specifications!