Display OLED I2C 0,91" 128×32 pixel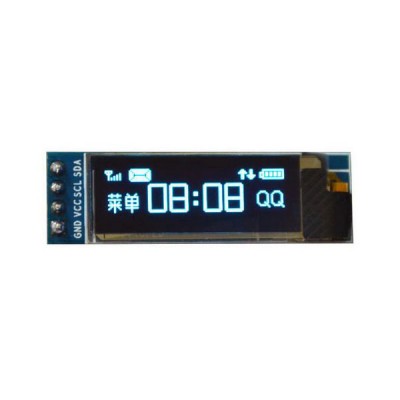 Module with 0.91″ OLED display (Organic Light Emitting Diode), 128×32 pixels, blue color, I²C interface, graphic controller SSD1306, viewing angle> 160°, interfaceable to Arduino. Equipped with good contrast, it does not need backlighting.

Power supply: 3,3 to 5 VDC, dimensions (mm): 38,3x12x4, weight: 3 grams, working temperature: from -40°C to +70°C.
….
Read more: Display OLED I2C 0,91″ 128×32 pixel