CELLINK releases two new bioinks for desktop bioprinting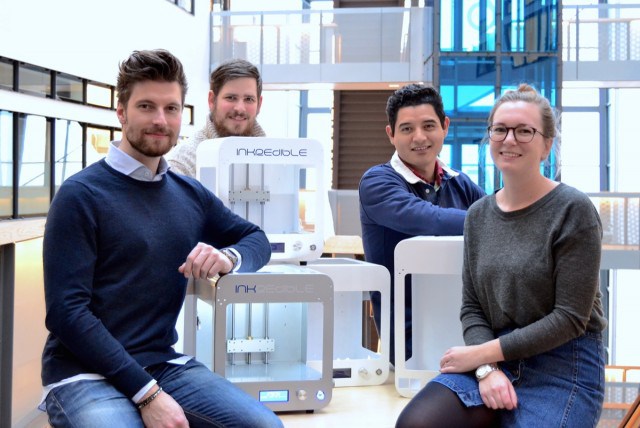 Coming out of Sweden, the startup CELLINK has been working to revolutionize the 3D bioprinting market, releasing their unbelievably low-priced INKREDIBLE desktop bioprinter last year for just $5,000. Since then, CELLINK has been developing new cellular inks, a network for downloadable 3D biomodels, and now, according to the 3DP Business Directory, they have released two brand new bioinks. The two newly developed biomaterials are geared to improve our ability to bioprint with human tissue and organs, further bringing this increasingly capable 3D technology out of well-funded research labs and into a market that is much more accessible to all researchers, scientists, and students.
The first newly released ink, CELLINK A, is composed of ultra-pure alginate, a biomaterial that has reportedly been in demand from CELLINK customers for some time. The biodegradable bioink is best suited for situations where the scaffolding material must be replaced by native tissue. Alginate gels have long been used by scientist and medical companies for cell encapsulation and 3D cell culturing, but this traditional method generally leads to less control over the architecture of the scaffold. But with CELLINK's desktop bioprinter and alginate-based bioink, scientists and researchers can now better study the use of alginate biomaterial for tissue regeneration. Other alginate-based products have been okayed for implementation in humans, and the new bioink could soon help move experimentation from in vitro (performed on microorganisms, cells, etc) to actual clinical application.
The other newly developed CELLINK bioink is called SUPPORTINK, which was specifically engineered to help with "co-printing" complex 3D structures that require sacrificial structures. SUPPORTINK can be easily removed from the structure once the cells are printed and stabilized, only needing a simple rinsing, which allows for the creation of tissue models that are equipped with open vascular-resembling networks that can be used for a number of applications, such as perfusion with oxygen and culture media.
Source: Open BioMedical Initiative