Bluetooth Module with CC2541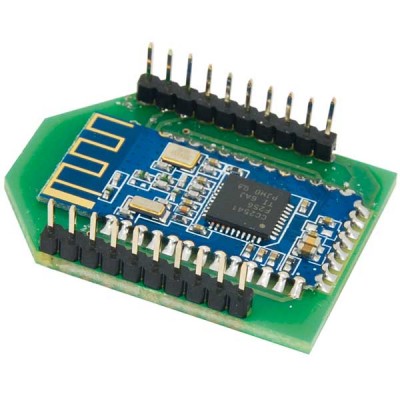 Breakout board compatible with the XBee format and equipped with the Bluetooth 4.0 (Low Energy) module of the Texas Instruments CC2541.
It is particularly suitable for use with the "Bluetooth Shield" (not included – see related products) specially designed to accommodate three different types of Bluetooth modules (HC-05, BLECC2541, BLE40).
Breakout board dimensions with a Bluetooth module (mm): 33x25x10.
N.B. the &q
….
Read more: Bluetooth Module with CC2541