Battery Holder 2xAA with Cover and Switch – JST Connector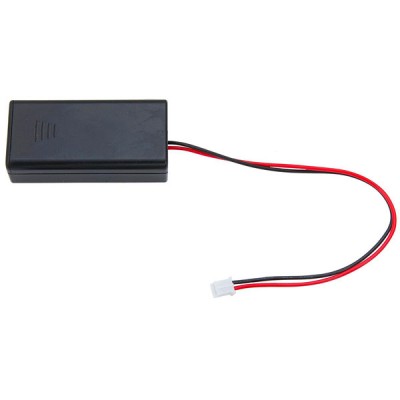 Plastic battery holder with cover, switch, 2 wires with a connector for micro:bit.
The ON/OFF switch can be used to control power to your project.
Suitable to accommodate two 1.5 volt AA batteries.
Dimensions: 68.2×34.5×19.5 mm, weight: 25 grams.
Note: This battery holder is compatible with the micro:bit. 
….
Read more: Battery Holder 2xAA with Cover and Switch – JST Connector