Arduino Robot is Perfect to Cook You Breakfast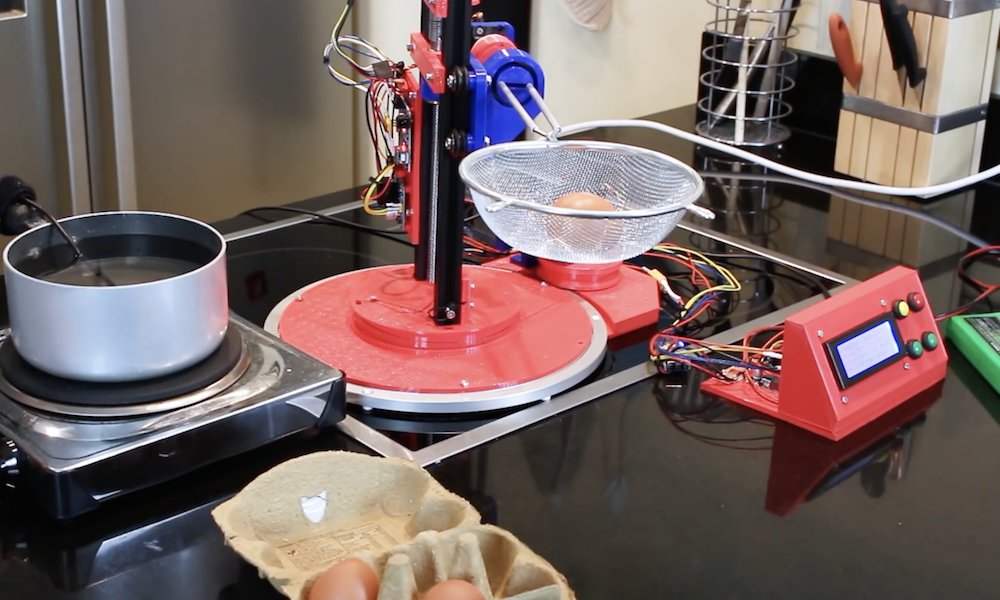 James Bruton has just created an Arduino-powered robot that is able to boil an egg for you (for now), but he's planning to expand its repertoire as a sort of ongoing theme/project.
The robot first holds an egg in a metal basket and rotates it over a nearly boiling saucepan using a servo along with a motor/encoder/screw assembly. The egg is lowered into the water with a motor, then waits for six minutes to take it out. From there, the egg is rotated out and flipped by yet another servo into a secondary container.
The project features a nice LCD screen and control panel, along with an Arduino Uno to take care of the lifting screw assembly and an Arduino Mega to handle everything else.
As of now, temperature is manually controlled, but it's tracked with a DS18B20 temperature sensor to initiate the egg lowering procedure. Possible upgrade includes automatic temperature control.

Watch the video below for further information.