Arduino Has Launched the New Board Yún Rev 2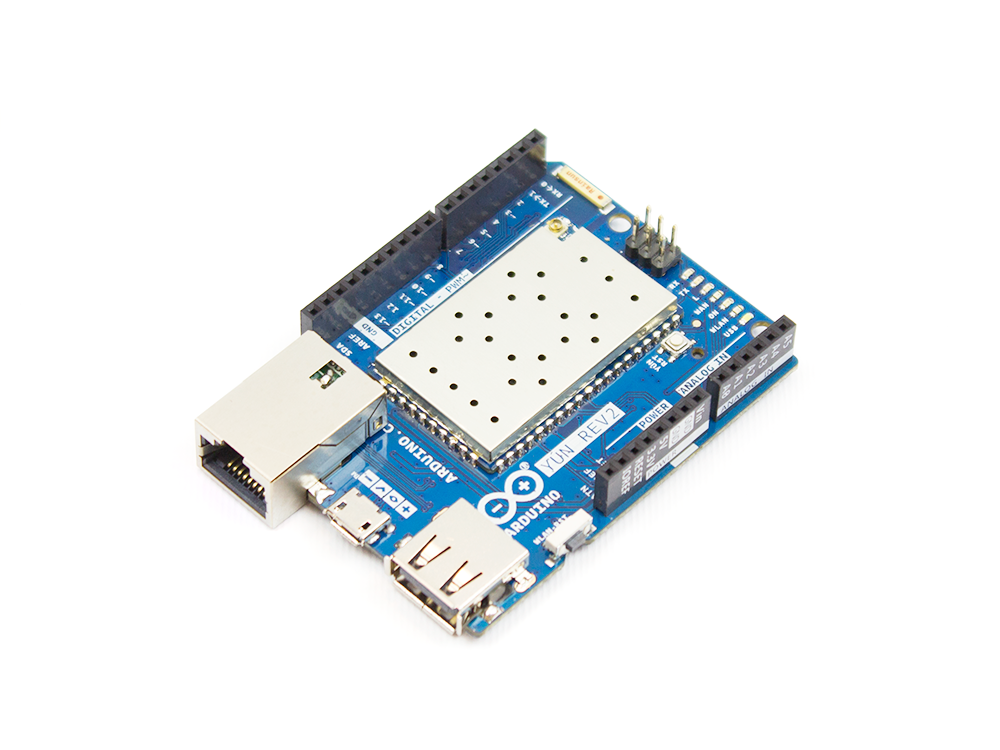 Arduino Yún board launched in 2013 was the first official Arduino combining Arduino  and Linux thanks to respectively an  Atmel ATMega32u4 microcontroller, and Atheros AR9331 MIPS WiFi SoC running Linino, a fork of OpenWrt maintained by Arduino.
The new Yún has a similar configuration to the original board, and uses the same two processors, making it backwards compatible with its predecessor. However, there have been several architectural changes to the layout of the board to fix issues suffered by the original.
The new hardware layout, developed with Seed Studio, brings a better and more robust power circuitry.  The most noticeable change is the position of the Ethernet and USB sockets. A low profile Ethernet RJ45 jack avoids potentially short circuits with shields and the USB port has been moved to horizontal position to save space. Also the USB hub have been improved.
Also the software stack has received an update to the latest OpenWrt version, and SSL support has been implemented on the Arduino / Linux bridge.

The new Yún Rev 2 will be probably available on April 23rd for €49($59).