Arduino-Based Retro Handheld Console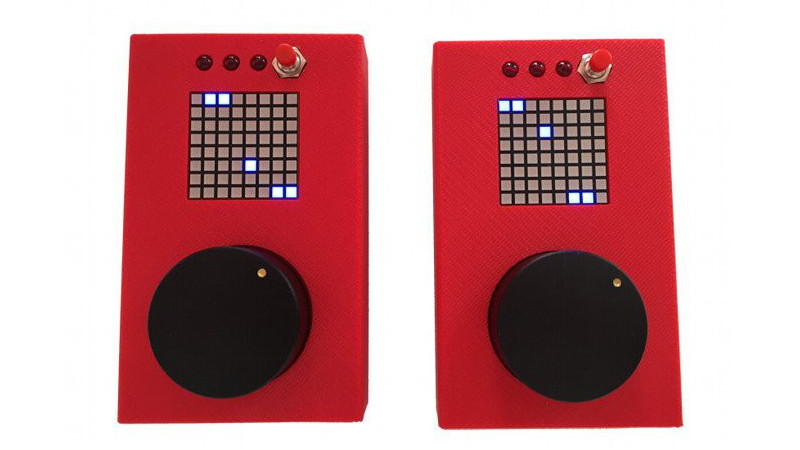 TeleBall is a DIY Arduino based retro handheld game console that lets you play BreakOut in single-player mode using one device and Tennis for Two in multi-player mode using two devices communicating via radio.
TeleBall is pretty retro and very minimalistic: it features an 8×8 pixel LED matrix display, a paddle as game controller and one button.
Inside the TeleBall is an Arduino Nano, a Maxim display driver for the LED matrix, and the familiar Nordic Semiconductor RF module. Control is via a potentiometer, and everything sits in a smart 3D-printed case. Everything is open-source, so should you wish to have your own you can head over to the project's web site and grab all the files.
"Building your own TeleBall device is a multi-discipline DIY project that can be done during one weekend, given that you have all the hardware parts available and some basic soldering equipment and skills. Building your own TeleBall is about:

3D Printing
Electronics
Software Development

Depending on your choices when it comes to 3D printing, the PCB and the actual electronics parts, one device will cost you something between $100 and $150."
Find out more information about TeleBall by watching the following video.