All Calls open: applications by 26 June
From 7 to 9 October 2022 "Maker Faire Rome – The European Edition" is back

Once again this year, the unmissable event at "Maker Faire Rome 2022 – The European Edition". The event – promoted by the Rome Chamber of Commerce and organised by its special company Innova Camera – now in its tenth edition, will be held from 7 to 9 October, at the Gazometro Ostiense (although there will also be an online session) and will address all the key components of innovation: from digital manufacturing to the Internet of Things, from robotics to artificial intelligence, from the circular economy to agritech, including biohacking, big data and aerospace. Its overriding aims are to promote the development of an innovation culture among entrepreneurs and to familiarise young people with the work scenarios of tomorrow.
The 2022 edition is the tenth of an event that has grown and evolved over time, while always remaining a point of reference for all those who want to change the world, for the better, with their own vision. Ten years of innovation and ideas have been converted into real projects and inventions that have improved and revolutionised entire sectors of our society, making what seemed unattainable a few years ago possible. Ten editions of MFR, both in-person and online, have brought together companies, universities, schools, research centres, people, thoughts, opinions, knowledge and skills from all over the world, creating increasingly strong and permanent links thanks to a universal language: that of innovation.
For the occasion, #MFR2022 will be a true "special edition" preceded and followed by a series of events and initiatives, including digital ones, that do not end with the "classic" three days of the event.

All Maker Faire Rome calls are open, with a deadline of 26 June 2022. Details are as follows.
Call for Makers 2022
"Call for Makers 2022" aims to promote innovation through the diffusion of digital culture and the development of individual and collective entrepreneurship, rewarding the projects that are deemed most worthy.
By taking part in the call, you will have the opportunity to submit your idea to the curators, and those selected will be able to use, free of charge, a space to display their innovative project or a slot in the digital section to be the focus of a discussion or a speech during Maker Faire Rome 2022.
For further details and to consult the comprehensive set of rules, please see the link:
https://makerfairerome.eu/it/regolamento-call-for-makers.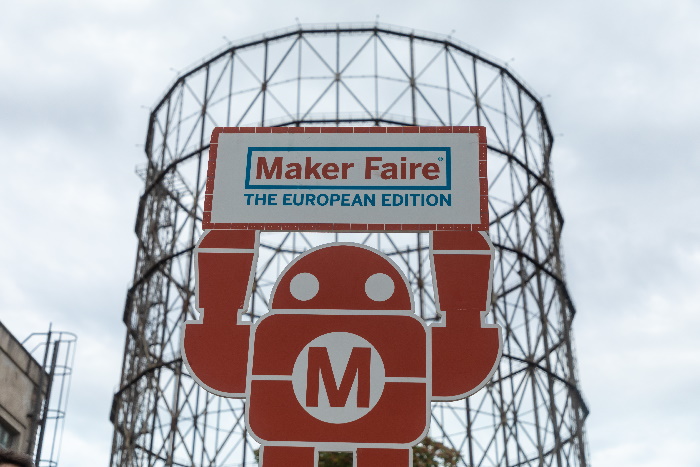 Call for Schools 2022
Since its first edition in 2013, Maker Faire Rome has always given space to the creativity of young people – our country's real and valuable resource. It seeks to promote the constant commitment and dedication of all the teachers who contribute every day to making all their students' talents and qualities shine through innovative educational initiatives, projects and programmes.
The Call for Schools, created in collaboration with the Italian Ministry of Education, is reserved for national upper secondary schools in European Union countries (students aged 14–18).
A jury of experts will select the most interesting and innovative projects created at school, and the selected schools will be able to participate in MFR2022 and have a free exhibition space.
For further details and to consult the comprehensive set of rules, please see the link:
https://makerfairerome.eu/it/call-for-schools/.
Call for Universities and Research Institutes 2022
Maker Faire Rome has always put the spotlight on excellence in technology and innovation, showcasing projects by state universities and public research institutes. Once again this year, MFR wants to present the work of universities and research centres by presenting a selection of the best ideas through this call for proposals, which will be presented in a free space at the event.
For further details, see the link: https://makerfairerome.eu/it/call-for-universities-research-institutes/.