Maker Faire Rome – The European Edition Returns from October 20 to 22, 2023
An even larger edition with new innovative content in one of the most suitable venues for a constantly growing and evolving event. "Maker Faire Rome – The European Edition", promoted and organized by the Rome Chamber of Commerce, returns from October the 20th to 22nd, in the spaces of the Fiera di Roma with almost 700 exhibitors (https://makerfairerome.eu/en/exhibitors/?edition=2023). Given its established success, the format integrates and addresses all key components of innovation: from digital manufacturing to the Internet of Things, from robotics to artificial intelligence, from circular economy to agritech, from digital manufacturing to e-sports, encompassing digital health and aerospace, all the way to the latest inventions of the metaverse and augmented reality.
With seven pavilions covering approximately 100,000 square meters and almost 700 attractions to discover, Maker Faire Rome reaffirms itself as the fair where the digital revolution takes shape and the future is anticipated. It is a platform for families, children and all innovation enthusiasts, as well as a consolidated format for companies and professional innovators using digital culture to tackle new market challenges.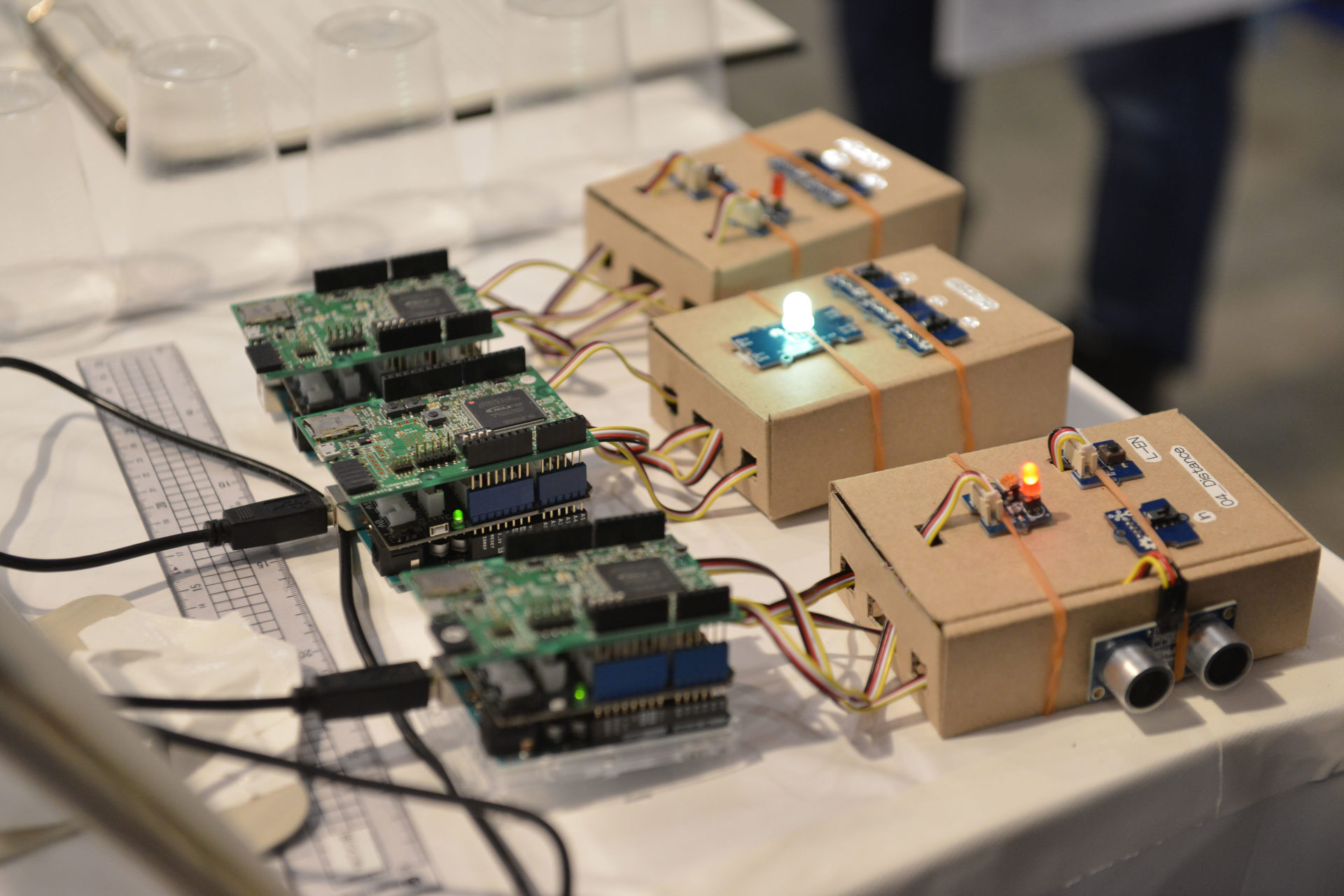 0100 Conference Mediterranean
One of the most significant innovations of this eleventh edition is the "0100 Conference Mediterranean." After 45 events in various European regions, Zero One Hundred Conferences debuts with a format dedicated to the private capital ecosystem in Southern Europe, choosing Maker Faire Rome as a local partner and privileged networking hub. Hundreds of high-level investors from around the world will gather for a two-day event (October 19th and 20 th) featuring plenaries and side events with panels, workshops, dedicated keynotes, and matchmaking sessions to connect these investors with some of the businesses present at MFR. Zero One Hundred Conferences, a leading organizer of exclusive events featuring the best PE & VC funds on the international stage from over 25 different nations, has already received commitments from over 100 funds (including EIF, Eurazeo, Alpha Associates, Speedinvest, Schroders Capital, Top Tier Access, Octopus Ventures, Ventech, EQT, Pollen Street Capital, UniCredit, Axa Venture Partners, Redstone, CDP, United Ventures) and expects around 350 senior-level participants, including private equity and venture capital fund partners, pension fund partners, family officers, business angels, insurance companies, and private banking decision-makers, who will participate in the plenary day on October the 19th; a selection of whom will be present at the Fiera di Roma the following day, October the 20th, for meetings with a selection of startups and companies exhibiting at Maker Faire Rome. Furthermore, Maker Faire Rome 2023 will also be the realm of sustainable innovation. The "Life" area will host promoters of the circular economy and ecodesign. Much attention will be dedicated to the themes of shared use, reuse, recycling of materials and products, as well as FoodTech, a sector revolutionizing the agri-food universe with cutting-edge technologies.

Participating in Maker Faire Rome means being able to preview research and market trends. The fair is, in fact, a place to observe and experience the possible practical, daily, and professional applications of cutting-edge technologies and methodologies.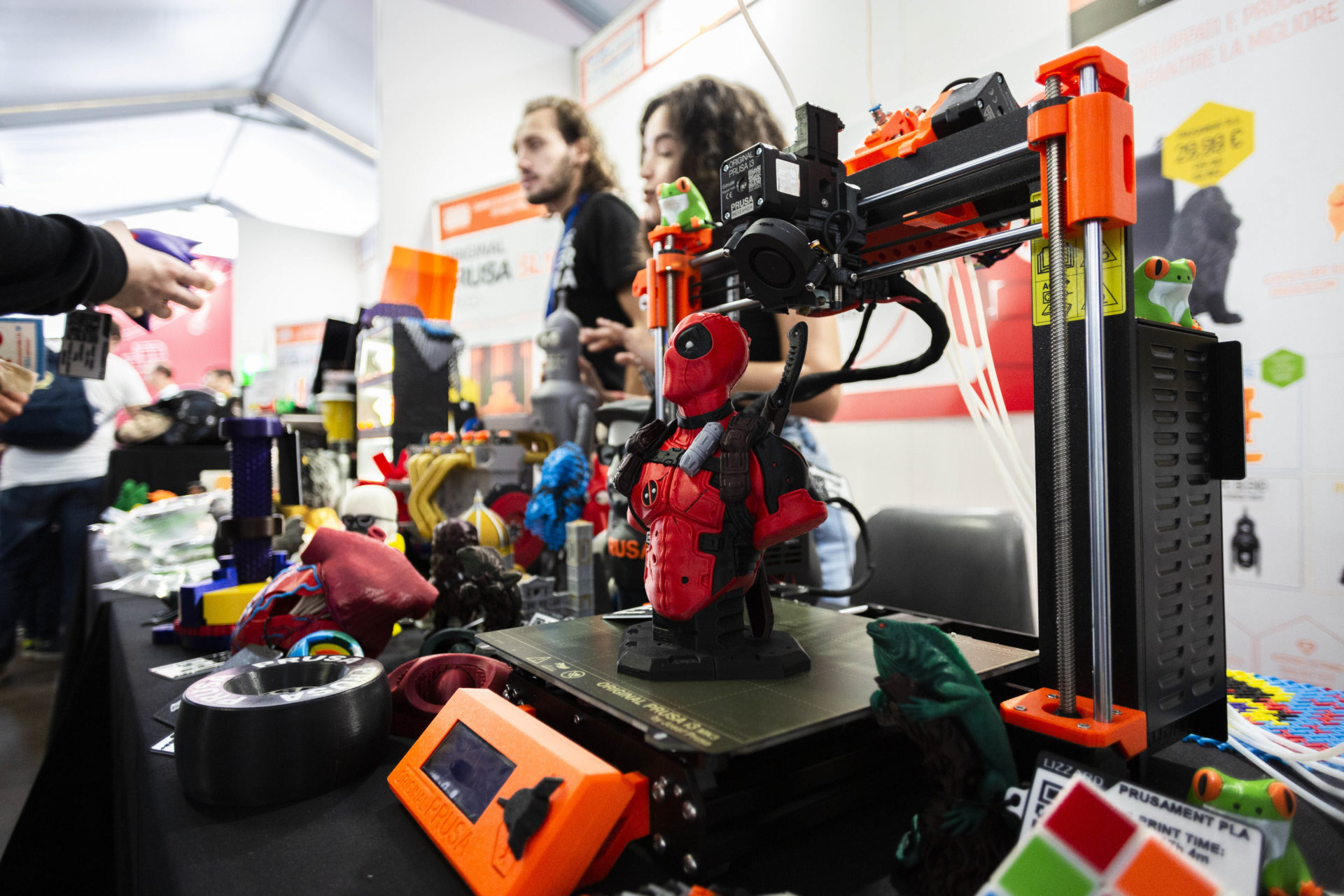 Key Themes
From digital manufacturing to the Internet of Things, from robotics to artificial intelligence, from circular economy to agritech, from digital manufacturing to e-sports, including big data and aerospace, to the latest discoveries in healthcare, the metaverse, and augmented reality. The event will host an extensive Learn area with many proposals for educational activities, lessons, and laboratories: there are numerous, new, and ready-to-surprise contents. Additionally, there is an entire pavilion dedicated to conferences, meetings, and talks where the audience can participate freely.
How to Participate
To participate, it is necessary to purchase – based on individual needs and exclusively online – various types of tickets for entry: a simple operation that must be done directly from the website https://makerfairerome.eu/en/tickets/. The entrances to the fair are located in the North at Via Portuense 1645-1647 and in the East at Via Alexandre Gustave Eiffel, 79 RM (cross street of Via Portuense) from 10 am to 6 pm (the event closes every day at 7 pm).

The Chamber of Commerce of Rome
"Maker Faire Rome," explains Lorenzo Tagliavanti, President of the Rome Chamber of Commerce, "is a testament to how creativity and the power of ideas can generate innovative models through the contamination and dissemination of individual initiatives and brilliant projects. We foster the culture of Open Innovation, allowing the productive system to resort to ideas, solutions, tools, and technological skills from external and grassroots sources, through a virtuous connection between innovators, creatives, startups, companies, students, universities, and research institutes. The Chamber of Commerce," Tagliavanti concludes, "facilitates this process, relying on the valuable commitment of all the partners who have shared this type of work with us."
"Maker Faire Rome returns to Fiera di Roma," says Luciano Mocci, President of Innova Camera, a Special Company of the Chamber of Commerce of Rome, "the most important European event dedicated to technological innovation, told in a simple and informal way: an event that constantly grows in numbers and proposed content. We remain more convinced than ever that innovation is an unavoidable and decisive challenge to create new models of work and development that will constantly change our way of life. And this year, thanks to the 0100 Conference Mediterranean, the event will have an even more pronounced entrepreneurial dimension."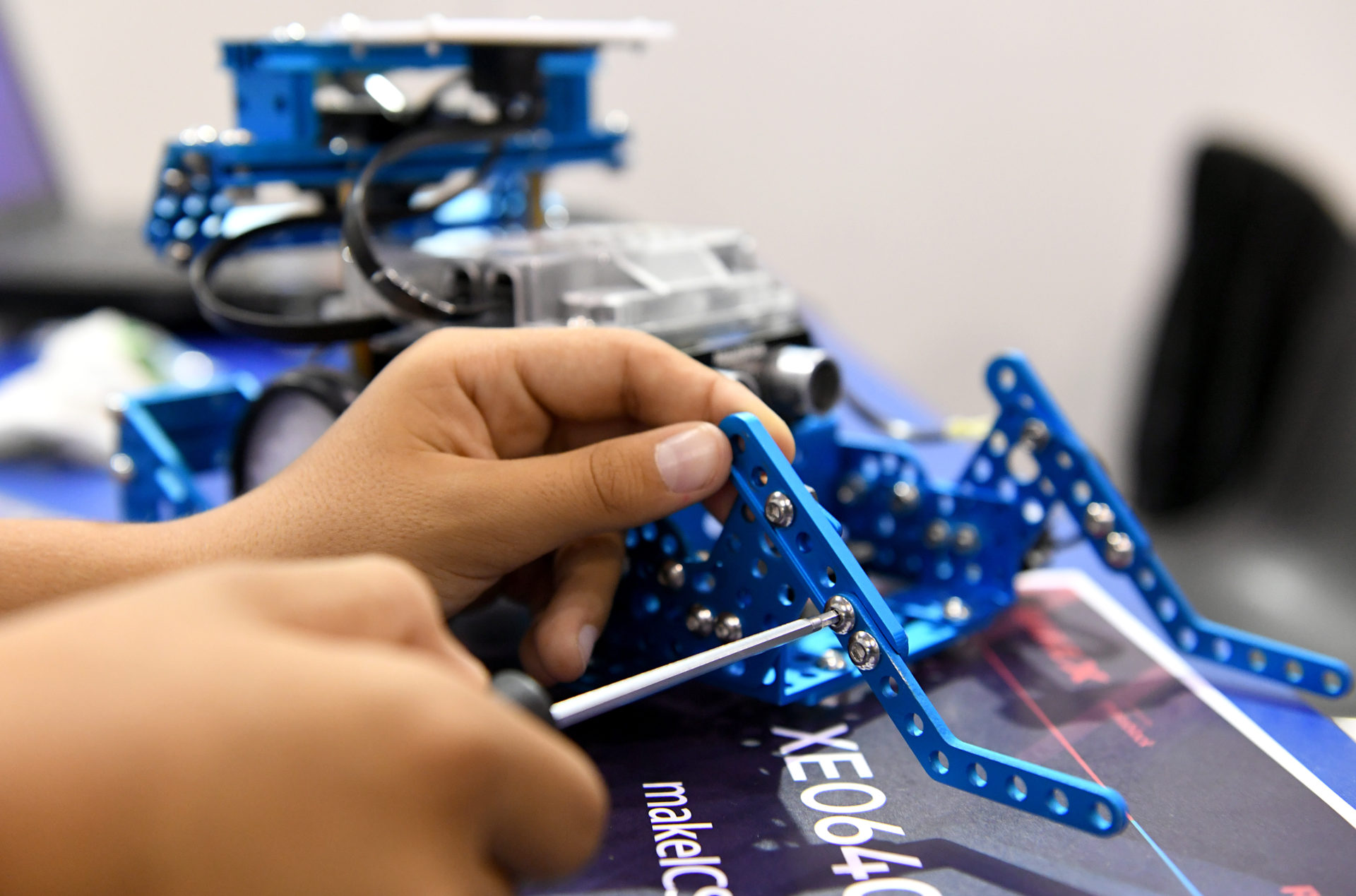 Opening Conference – October 19
Since 2013, Maker Faire Rome has been building an ecosystem that helps people transform their ideas into projects. Innovators are the driving force behind entrepreneurship and the development of products and services. Without the ability to create and implement new ideas, businesses and social and political systems could lag behind. Our society relies on breaking patterns to improve living conditions and expand opportunities for everyone. The theme of the opening conference in 2023, "Innovators like us," aims to explore the DNA of the innovator, the skills of "discovery" that distinguish the most creative innovators, what makes innovators different, and how this 'diversity' is fundamental for individual and collective progress, and how to cultivate it, also with the help of Artificial Intelligence – born to support us, not to replace us. Through stories of real-world innovators, the Opening Conference of MFR 2023 will guide us in discovering how to evaluate and develop our innovation capabilities. Because innovators are exactly like each one of us. Among the speakers Inbal Arieli, Mattia Barbarossa, Brunori Sas, Ken Endo, Karim Randè, Elisa Ricci, Fabio Viola, Pif, and Hiroshi Ishiguro, a professor in the Department of Innovation Systems at the Graduate School of Engineering Science at Osaka University, author of famous texts on robotics such as "Android Science" and "What is a robot?" and builder of some humanoid robots that have made him famous, including one in his image and likeness. Participating in the Opening Conference will be an unmissable opportunity for all enthusiasts, industry professionals, and those fascinated by the debated relationship between man and machine and the future social role of robots in everyday life.
The Opening Conference of Maker Faire Rome 2023 will take place on Thursday, October 19, at Gazometro. At 6 pm Italian time and will be also streamed on the event website https://makerfairerome.eu/en/ also in English.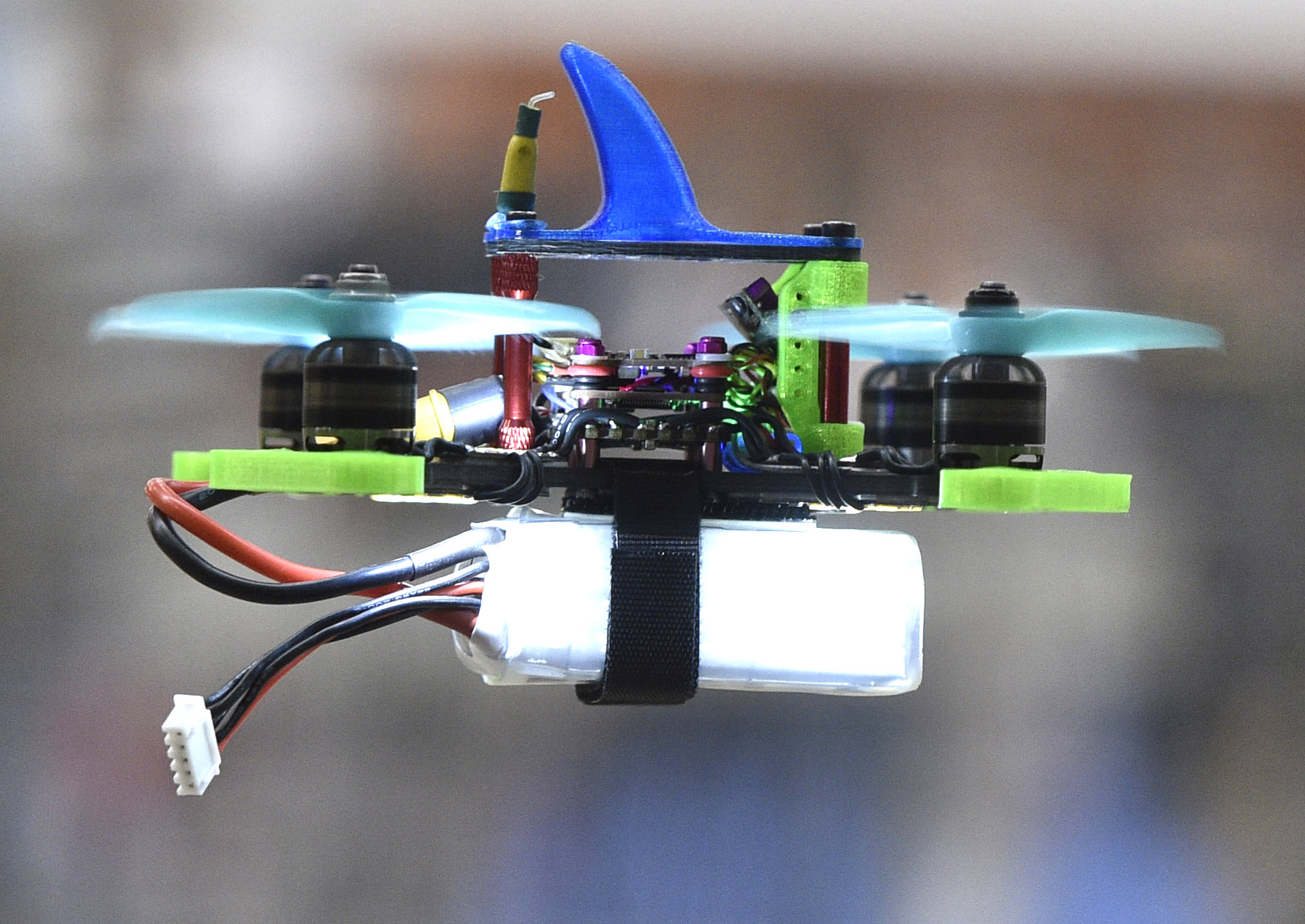 The main Partner
Eni reaffirms, for the tenth consecutive year, its role as the Main Partner of "Maker Faire Rome – The European Edition." Technological innovation is one of the key drivers in Eni's transformation journey, and at MFR, it will showcase its vision of energy through an exhibition space featuring experiential installations. Visitors, through firsthand experiences, will gain insights into innovative solutions, services, and products – from wind energy to magnetic confinement fusion, encompassing biofuels, car sharing, and plastic recycling. At the heart of Eni's exhibition space, there will be an interactive installation inviting visitors to "look at things with new eyes, thereby changing their perspectives." By participating in Maker Faire, Eni aims to communicate its vision of energy and a decarbonization journey toward carbon neutrality by 2050, achieved through tangible and complementary solutions – "To Zero Together." This journey is made understandable and concrete through current and future products, services, and technologies that all Eni companies put at the service of people. The Eni space will be a synthesis of a strategy that looks to tomorrow without forgetting to act already today: the "energy of always and new energy." The exhibition areas constituting the Eni space are all experiential, focusing on the potential of energy sources. Within the exhibition area, Plenitude will allow visitors to experience the power generated by wind, a precious renewable energy source; Enilive will narrate a new mobility enabled by the biofuel HVO (hydrogenated vegetable oil), thanks to a circular economy model, and will bring a special Enjoy vintage vehicle on board, offering a quiz to enhance awareness of electric and sustainable mobility; Versalis, Eni's chemical company, will engage the audience by illustrating the mechanical and chemical recycling of plastics and the differences between the two technologies; magnetic confinement fusion will be explained through a model of the Tokamak reactor, symbolizing the process that will enable the production of large quantities of energy in a safer, cleaner, and virtually unlimited way. Finally, in the space dedicated to Research and Development, visitors can virtually explore some of Eni's laboratories and centres of excellence in the metaverse, gaining an understanding that the decarbonization journey is a dynamic and evolving process.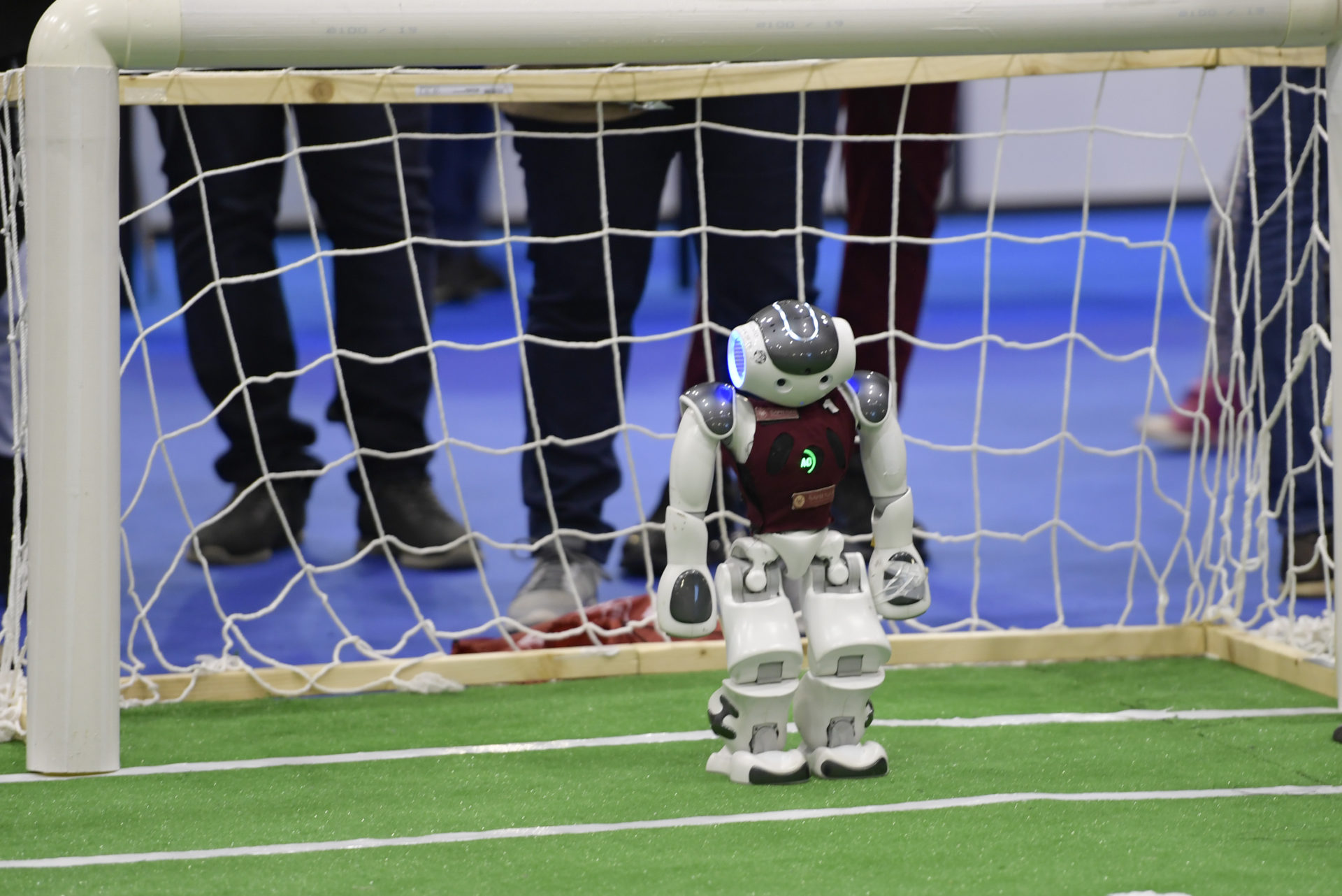 Aterballetto and Sony CSL
At Maker Faire Rome CCN/Aterballetto and Sony CSL will present the project "Dis.able | Hyper.able," born from the desire of the two partners to support a welfare "focused not on resolving emergencies but centered on promoting the well-being and capabilities of individuals, as an engine for development, employment, and a factor of social inclusion" according to the relevant definition by Carolina Giaimo, an urban planner attentive to a profound understanding of the social dynamics underlying territorial governance. The preview is scheduled during the Opening Conference on October 19, starting at 5:30 PM, with the performance "Body into the fight," curated by choreographer Diego Tortelli. The creation is an important step in the Dis.able | Hyper.able project, driven by the duty, as a cultural institution, not to isolate itself in its sector and to deal with social and cultural welfare themes. Sony CSL aims to contribute to the future of humanity and the planet by promoting the development of sciences and new technologies and their application in various sectors. In particular, in the laboratory in Rome, directed by Vittorio Loreto, one research line aims to participate in the redesign of our societies with a transdisciplinary approach that uses creativity as a starting point to address the challenges of today's society.
Robotics and Artificial Intelligence
Robotics is among the most fascinating technologies. While until a few years ago, this discipline was considered pure science fiction, today it is more real than ever, and Maker Faire Rome is an opportunity to learn about and experience the ever-growing progress in this field. An area that benefits from the collaboration of the Institute of Robotics and Intelligent Machines (I-RIM) chaired by Antonio Bicchi and the National Laboratory of Artificial Intelligence of Cini (National Interuniversity Consortium for Informatics) presents projects proposed by individual makers, universities, university spin-offs, and research institutes.
In recent years, Artificial Intelligence (AI) has occupied a significant space, representing one of the main scientific innovations promoted at the event. Thanks to the possibility of using increasingly powerful computers and tools available on the internet, AI has become accessible to makers for the realization of their creations.
In parallel and in synergy with Maker Faire Rome, from October 20 to 22, also at Fiera di Roma, I-RIM 3D 2023 will take place, the fifth edition of the I-RIM 3D event organized by the Institute of Robotics and Intelligent Machines. The event is an important opportunity for academics, researchers, and companies to present the progress of research in the field of robotics and intelligent machines and address new challenges, with particular attention to the perspectives and opportunities in Italy. The activities of I-RIM 3D 2023 will revolve around three main thematic paths: 1) Scientific research: within the fifth Italian Conference on Robotics and Intelligent Machines, the latest research results in the field of robotics and intelligent machines will be presented (I-RIM Conference, pavilion 10); Technology: in a dedicated area of the Maker Faire (I-RIM EXPO, pavilion 5), products of Italian research and industry and their applications will be presented; Innovation: the RoboPitch competition for startups and research teams will promote innovative products and ideas to investors, companies, and accelerators to support their development until commercialization. During the three days of I-RIM 3D 2023, there will also be discussions about the challenges and opportunities of technology transfer, high-level training in technical-scientific disciplines, and the risks and benefits of AI. The activities of I-RIM 3D 2023 are open to all Maker Faire participants.
This year, for the first time at Maker Faire, there will be a section dedicated to Cybersecurity, also thanks to the institutional collaboration of the National Cybersecurity Agency, CINI (National Interuniversity Consortium for Informatics), and the University of Catania. In the "Discover" pavilion, experiences, gaming, and workshops on the topic will be blended with the expertise of the country's top experts. For example, there will be "CyberQuest," a cyber escape room designed by CINI, to engage and challenge participants' minds in a captivating digital environment. With a stimulating playtime of 20 minutes and the ability to be accessible every day of the event, "CyberQuest" promises a memorable experience for groups of 5 players. The exhibition "Reconstructed Reality: Deepfake Showcase," by the University of Catania, will offer visitors the opportunity to explore the dynamics of Deepfake technology and understand its impact on our society. The goal is to promote awareness of the growing importance of Deepfake technology, provide an in-depth understanding of the ethical and social implications associated with manipulated content, and present countermeasures and strategies to address emerging challenges.
On October 21, both in the morning and afternoon, an exciting demonstration of CyberMentalist with artificial intelligence, unique in its kind, will take place. An artificial intelligence will attempt to enter the minds of some volunteers to guess their deepest secrets. On the afternoon of October 20 and October 21, according to the scheduled program, roundtable discussions and workshops are also planned with experts from the National Cybersecurity Authority, Politecnico di Milano, cybersecurity managers from companies, and industry professionals.
Maker Faire Rome will also feature the ANP, the National Association of Public Managers and High-Level School Professionals this year. The ANP aims to promote innovation and improvement in educational and socioeconomic policies by envisioning an innovative, sustainable, secure, and inclusive school system, including a reform of the organization of the education system through the enhancement of digital skills.
As is the tradition every year, CampuStore, a benefit company and an Italian family business, a leader in the Education market, will be responsible for bringing the most innovative and forward-thinking proposals for the school world to Maker Faire. At Maker Faire 2023, the proposals for teachers will be rich and innovative. In addition to an exhibition area where humanoid robots, educational artificial intelligence solutions for robotic arms, applications in the metaverse, and products developed by CampuStore for major brands like Arduino (the GreenHouse Arduino) can be seen and tested, CampuStore will host two fully equipped workshop rooms for the school world. These rooms will host over 30 training events for teachers and school administrators, completely "hands-on" in the full maker philosophy. Additionally, CampuStore will organize "MakeX," a competition for secondary school students based on MakeBlock robots, a hackathon for schools, and the finals of the school eSports league, an absolute novelty for Italy but already widespread, even at the university level, in the United States and the United Kingdom. This brings a breath of new ideas and diverse influences, ensuring that everyone stays updated and acquainted with the world of Italian schools that looks to the future.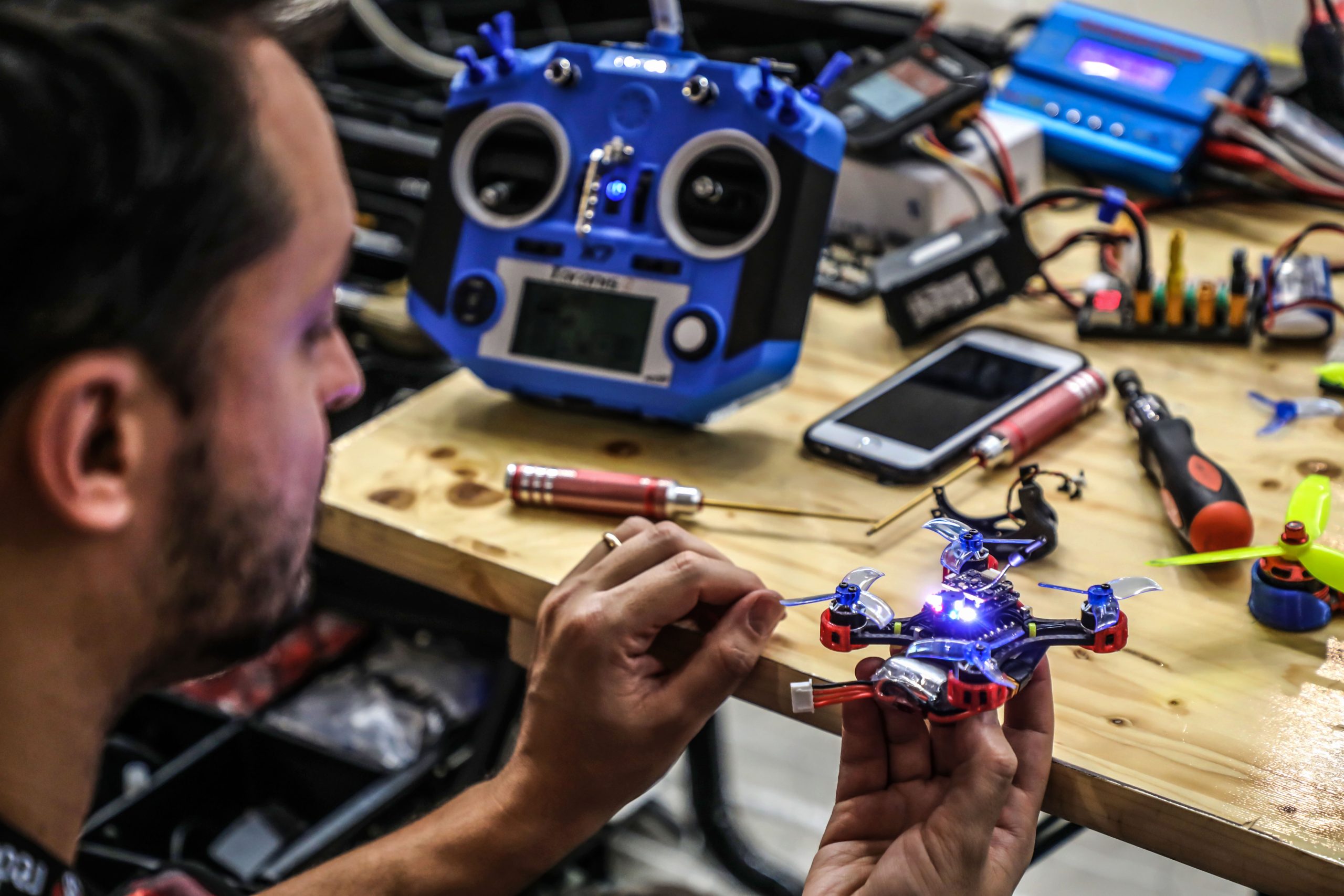 Maker Salus
Maker Salus is an event that completely redefines the relationship between technological innovation and the healthcare sector, providing a unique opportunity to delve into the connection between the present and future of healthcare. On one hand, the event serves as an opportunity to explore the current state of healthcare, delving into present challenges and the tools and solutions that look towards the future, in collaboration with industry leaders. On the other hand, being closely aligned with an event as visionary and future oriented as Maker Faire Rome 2023, it offers new analytical perspectives for the healthcare industry and the discovery of remarkably surprising case studies born in the field.
The first panel will address the topic of quality of life and digital healthcare, investigating the tools and technologies currently in use to promote healthy aging. The second panel, on the other hand, will focus on health communication, highlighting the risks and opportunities of this digital practice in the healthcare field with expert interventions.
Innovation and technology today serve the elderly and the ill, contributing to an increased life expectancy and safety when used correctly. Home automation, the use of technological devices, digital platforms, or apps can connect people with professionals or family members, facilitating intervention in any situation.
Health education is now possible through new communication channels and social networks, platforms capable of supporting and spreading prevention campaigns among both young people and adults. At Maker Salus, experts in health communication will engage in dialogue with influencers and well-known personalities to explore new ways to communicate and engage the younger generations on such issues.
Maker Salus is, therefore, a unique opportunity to immerse oneself in healthcare innovation, discover revolutionary solutions, and meet the key players in this field. While particularly suitable for professionals in the field, the event is open and ready to welcome anyone interested and passionate about the topic.
Life
The development of new models of circular economy is directly dependent on technological innovation and the work and insights that makers have demonstrated in the last decade, thanks to the introduction of eco-design and circularity in production processes. Circular economy is a model of production and consumption based on sharing, borrowing, reuse, repair, refurbishment, and recycling of materials and existing products to extend their life cycle. This has given rise to concrete initiatives and projects aimed at developing new solutions to address sustainability. Among these, Circular Farm is a concrete example of a circular urban farm where "nothing is created and nothing is destroyed, but everything is transformed." Located in Scandicci, it is an agricultural company inspired by the circularity of natural processes, specializing in the production of edible Pleurotus mushrooms from used coffee grounds – recovered locally and transformed into substrate – and medicinal mushrooms like Shiitake in innovative vertical systems inside insulated maritime containers. Cycled You, on the other hand, is a project that creates a circular economy directly for the end-user. Its commitment is to transform used tires into unique and personalized handmade belts, allowing that material to have a new life through those who wear them. When a consumer finishes using the tires from their bike, for example, they can simply send them to Cycled You and share their story to receive a completely sustainable accessory made from the recovery material of their own wheel. In this area, there will also be the opportunity to explore the latest innovations in hydroponic farming, representing a revolution in agriculture and food supply: a cultivation method based on the use of nutrient solutions in water without the use of traditional soil has demonstrated extraordinary potential in changing our way of producing food.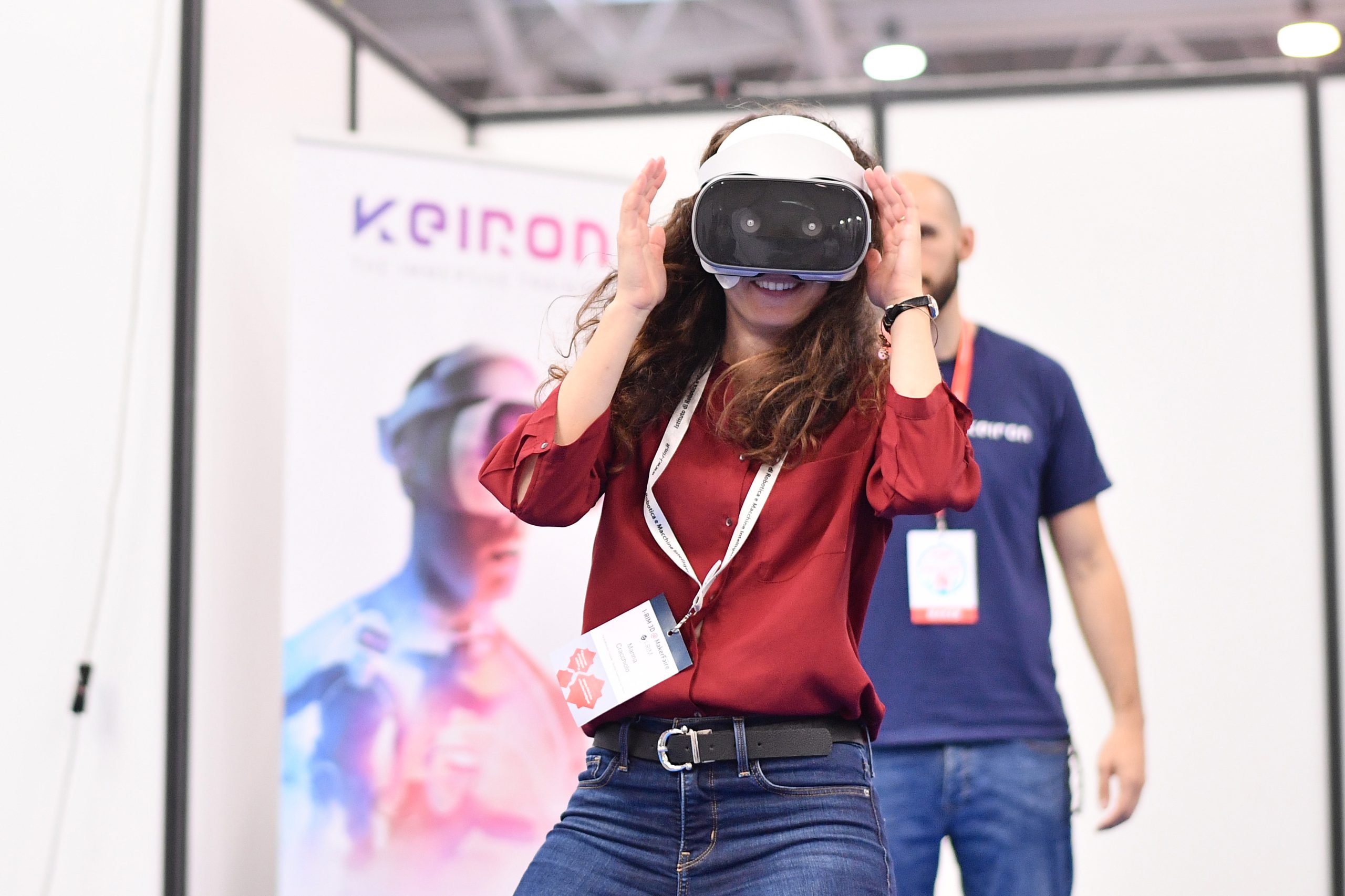 Agrifood
The Agrifood area presents a rich panorama of innovations applicable to businesses, agricultural supply chains, and local systems. Maker Faire 2023 involves the participation of major national research entities, including CREA (Council for Agricultural Research and Analysis of Agricultural Economics), CNR (National Research Council), ENEA (National Agency for New Technologies, Energy, and Sustainable Economic Development), and the academic world of Rome and Lazio. This edition is also characterized by the extensive presence of private companies engaged in the field of innovation. In total, over 60 innovations for agriculture and the environment will be presented. Among the many innovative solutions for the agri-food sector proposed this year at MFR, we highlight the immersive cube "E&Y," an immersive reality experience to understand how plant genetics work and how agri-food production chains are organized. Then there is Polyter, a solution to increase water absorption and storage in the soil, very effective in combating the effects of climate change. Besides serving as a refrigerated pantry for plants, reducing soil temperature and preventing water stress, it contains a balanced number of fertilizers specifically designed to nourish root development. Can light be used to assess food quality? "A Light on Food" is the presentation of the latest results of the regional (Lazio) Spectra Food project and the prototype developed in recent years, with applications particularly aimed at verifying the authenticity of foods such as saffron, a spice that is frequently adulterated. It employs spectroscopy, the analysis of light components and the materials' response to illumination, to understand product characteristics and verify their contents. Special attention will also be dedicated to food safety, with the "AflaZeroUV" project, a device that uses ultraviolet rays to detect aflatoxins in food. Solutions for intelligent water management will also be showcased, such as Ploovium, the cloud-based AI and IoT service for predictive optimization of water resources in agriculture, and Easy drop-Saba technology, which produces water from the moisture present in the atmosphere.
Organization and Partners
Maker Faire Rome, now in its eleventh edition, is promoted and organized by the Chamber of Commerce of Rome, through its special company Innova Camera, and has the support of institutional partners, including the Ministry of Foreign Affairs and International Cooperation, the ICE Agency, and the Lazio Region, as well as private partners." Maker Faire Rome – The European Edition 2023″ is curated in terms of content by Alessandro Ranellucci, supported by a qualified team of area managers. MFR2023 has the patronage of Rome Capital, the European Commission, and the Embassies of the United States and Israel in Italy-
The success of the event and the richness of accessible content are made possible by numerous national and international sponsors. Among them are Eni (main partner), Arduino, DigiKey, Arrow Electronics, Sanofi, Sony CSL, STMicroelectronics, and Unidata (gold partners).