Airbus unveils the world's first 3D printed electric motorcycle: Light Rider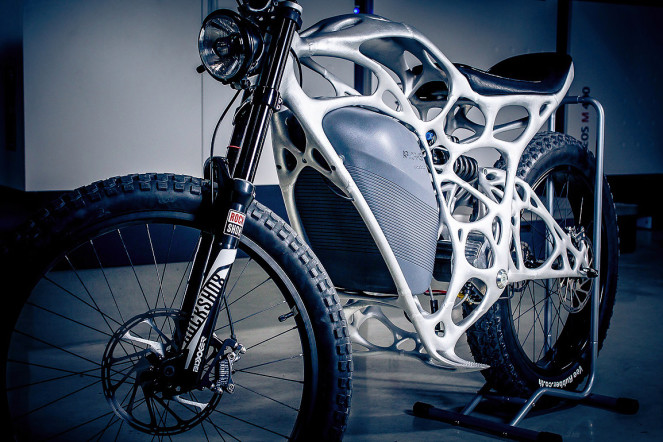 Airbus has a wholly-owned subsidiary called APWorks, which is set up to develop additive manufacturing techniques – especially metallic 3D printing – for the supply chains of Airbus' main businesses. From time to time, the company releases independent products developed through their manufacturing work for Airbus.
Frame weight around 6Kg, 6KW electric motor, 80Km/h maximum speed, $56K. Impressive numbers for the first of its breed!
It is not open source, but I've chosen to show this project since it could be really inspiring for many makers.
And, if you look with an eagle eye to the video, you can see many soldering points. Next frontieer will be to print the whole frame at once, maybe using chinese 6 meter metal 3d printer!

Source: Airbus unveils the world's first 3D printed electric motorcycle: Light Rider