A Smart chicken coop with Arduino Nano alarm system
After losing the chicken due to wildlife intruders, Elbie decides to create a Smart chicken coop with several functions:
Opening and closing the door at sunrise and sunset according to local geographic coordinates;
Intrusion detectors with flashing LEDs in two positions;
LEDs visible from the outside to show the status of the door;
Two buttons to manually operate the door;
Remote control for manual operation of the door and flashing lights.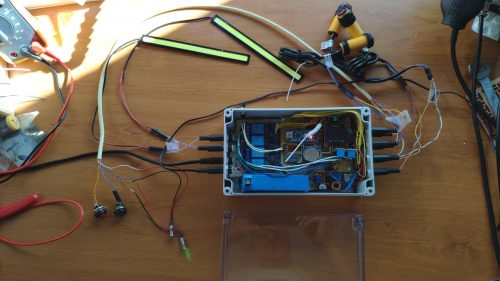 The project is based on Arduino Nano which, as seen in the photo, controls various devices such as a 433MHz receiver, an OLED display, an RTC module, a 4-relay board and other devices. The whole is powered by a rechargeable battery.