5mm x 8mm Coupling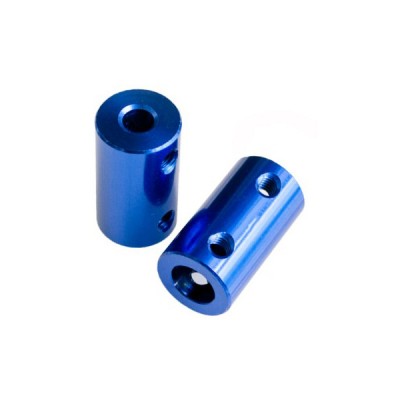 The coupling in aluminum that can be used in robotics, mechanics, etc.
For example, it can be used to couple a threaded rod M8 with the shaft (diameter 5 mm) of a NEMA 17 stepper motor.
Outside diameter 14 mm, height 25 mm. Complete with grains for tightening.
N.B. the package includes only 1 joint.