3DRacers already 109% funded on Indiegogo, 2 days left: rush to get a discount!
By
Staff
on March 3, 2015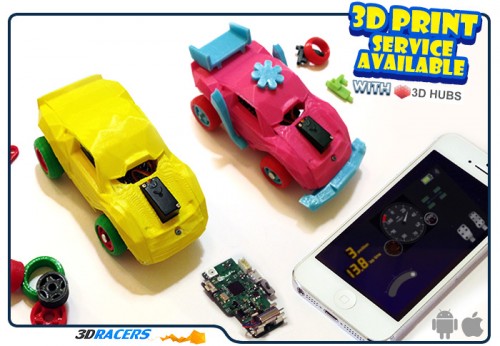 3D Racers is a fully customizable racing game with mobile app and Open Hardware, we have mentioned them one month ago in this post,
Their Indiegogo crowdfunding campaign is a real success, already 109% funded and two days left to close it.
There are about 80 discounted pledges still available, rush to get one!
via 3DRacers: 3D Printed Game, Smartphone Controlled | Indiegogo.