3D Printing Trends 2017
Are you interested in 3d printing for personal or industrial use?
I'm sure you'll appreciate the following reports, based on real data from the 3D Hubs platform with over 6,900 online 3D printing services in 150+ countries. The report details trending 3D printers as well as regions with the most 3D printing activity.
The Original Prusa i3 MK2 and the Vanguard are the highest rated  3d printers between Desktop and Industrial Printers.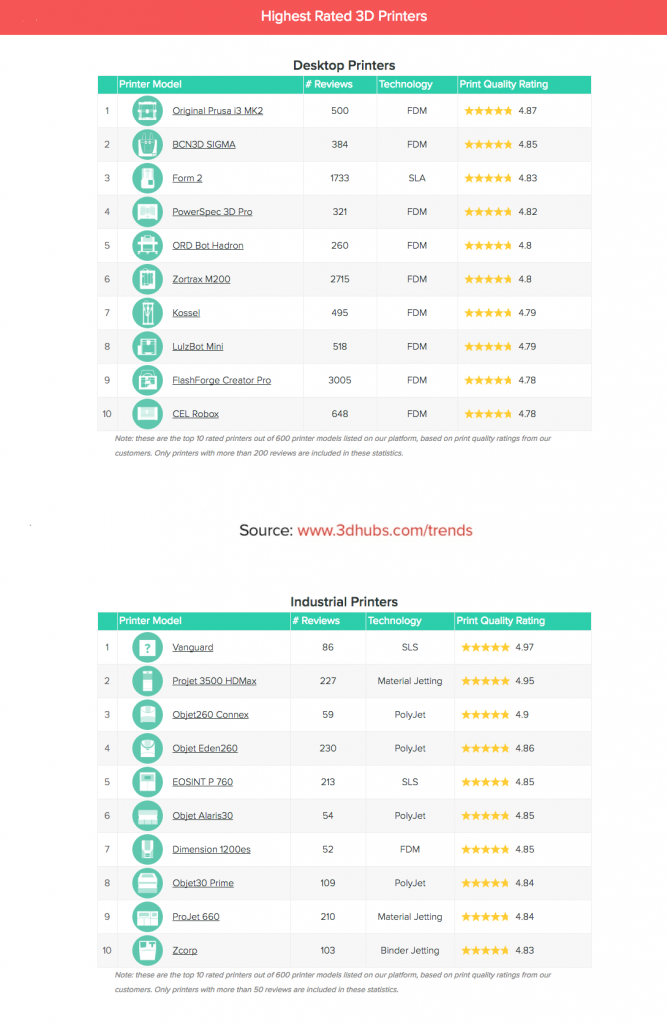 With regard to the increasing number of 3d printers all over the world, in Top Print Cities we can find out New York at the first place with 585 printers, followed by Los Angeles (452 printers) and London, the first European city with 403 printers.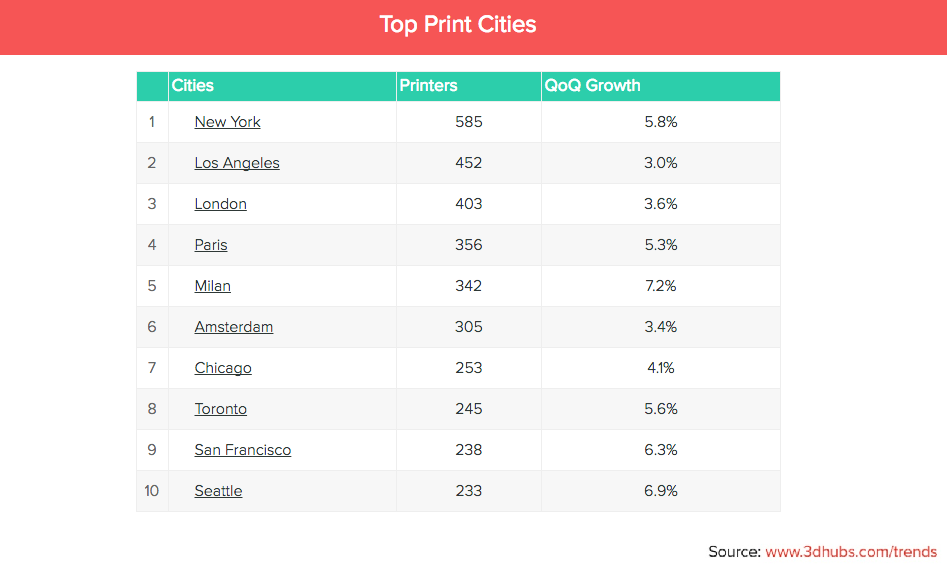 Whereas the situation of the popular printers by region, the Ultimaker 2 shows strong popularity across Europe and Asia Pacific as #1, with a 9.1% and 5.3% share respectively. It is also the 3rd most popular in South America with a share of 3.6%. That being said, Makerbot's Replicator 2 is the most popular printer across North and South America with a 5.7% market share on both continents. Their Replicator 2x is also #2 in South America and rounds off the top 5 in North America and Europe.