3D Printed Sushi: Open Meals is Ready to Revolutionize Food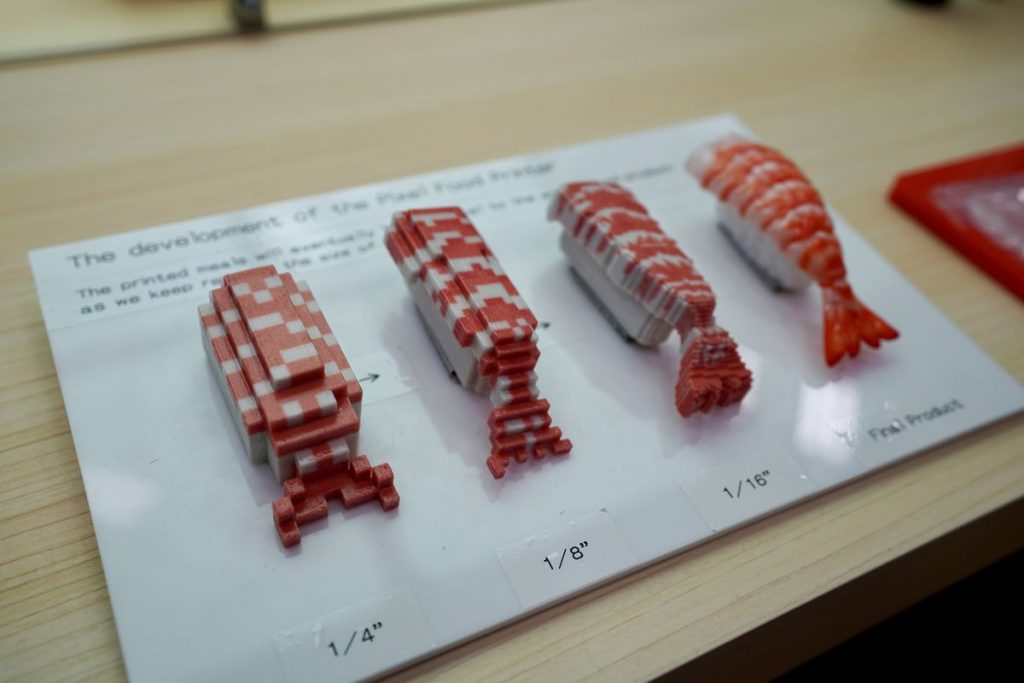 Open Meals, an innovative food tech company, sparked interest at last year's SXSW event for its 3D printed 8-bit sushi, made of vegan ingredients.
The food is printed via a robotic arm called the Pixel Food Printer, which injects each pixel and the result looks like something out of an 8-bit video game.
Open Meals plan is to become completely vegan (plant-based) using sustainable ingredients like seaweed and rice powder.
"The concept of our food printer is to print out various types of meal with using minimum ingredients possible," an Open Meals representative explained to LIVEKINDLY in an email.

"Because, if the printer is specialized to one meal, the application would be very limited. So, the ingredients we use must be something that can be available globally. And we think the plant-based/natural materials have potential for the purpose. We need more R&D at this point and for the time being, we also use fish."
Open Meals has clearly got its eye on the future of food and it believes that customized meals will become increasingly popular and widespread. As it writes on its website:
"Hyper-personalization will become common for future foods. Based on DNA, urine and intestinal tests, people will each have individual health IDs. This identity is analyzed and nutritional matching is performed to match nourishment needs with biometrics, thus the person is automatically provided with the optical diet."
The company is now proposing a new restaurant, Sushi Singularity in Tokyo by 2020, which will serve 3D printed sushi filled with the nutrients your body needs.