3D Printed Raspberry Pi Case to Create Your All-in-One Computer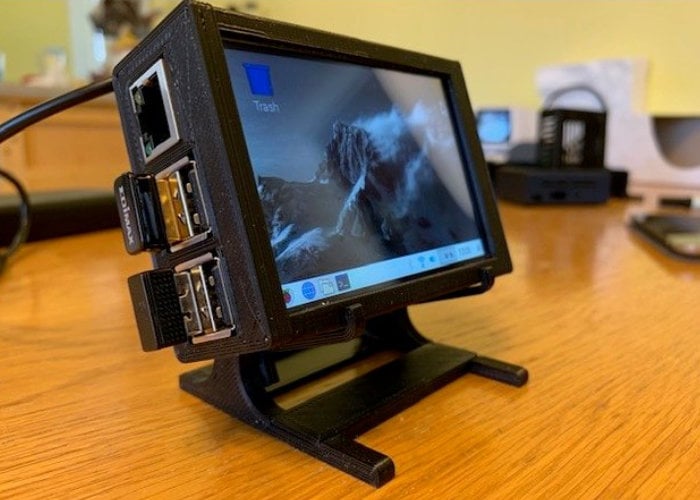 If your next project involve to build an all-in-one computer system using your Raspberry Pi mini PC, for sure you may be interested in a new case published to the Thingiverse website this week.
Designed to incorporate a 3.5″ tft touchscreen display available from online retailers such as and others from as little as £24.
"This Slip Case is somewhat of a remix, and I'm not sure who should get credit for the original design, but it has been redrawn and heavily modified. I added much-needed venting and changed the design to accommodate a Waveshare 3.5″ RPi LCD (B) display. This case should fit all Raspberry Pi 2 and 3 versions.

I also wanted a stand that had an adjustable viewing angle. The rotating uprights are able to be adjusted to several detented positions. The included stand was designed from scratch by me."
All you need to build your own adjustable 3d printed Slip Case is now available on srwilson58's Thingiverse page.