WhatsApp Surveillance Video Camera with IR Proximity Sensor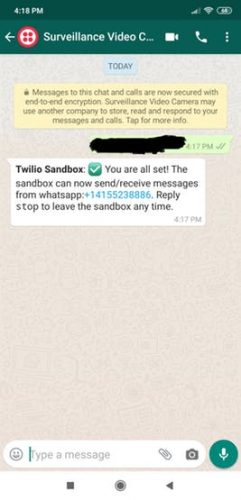 In this project, I wanted to create a surveillance video camera for my library, especially for one particular bookcase, to get notified when someone takes a book or organizes books differently. In that regard, I programmed a Raspberry Pi 3 Model B+ to capture the first-look thumbnail image and record a video with timestamp according to the data collated by Arduino Nano – motion and brightness. After collecting files and information from sensors, Raspberry Pi transfers them to the file_pathway webhook to be sent to the verified phone number as WhatsApp notification messages. In PHP, I provided the source code of the file_pathway webhook: save the file_pathway webhook on your server by entering your Twilio account settings – works stupendously even on the localhost.
Buy Raspberry Pi from our store!