Vote for the Open Source Snow Plow Robot
We recently presented  our Open Source Snow Plow Robot project to Boca Bearings Innovation Competition and it has been selected and you can now vote for it!
It's a caterpillar robot based on Arduino Uno, remotely controlled through a Play Station 2 wireless controllers. The robot is a miniature version of a true snowplow, caterpillar tracks, with blade and light projector mounted on top to light the way in the dark.
A truly green and innovative project that deserves your support!
Vote on Boca Bearings Innovation Competition.

How to vote
Open the  Open Source Snow Plow Robot page and click on CLICK TO VOTE FOR THIS PROJECT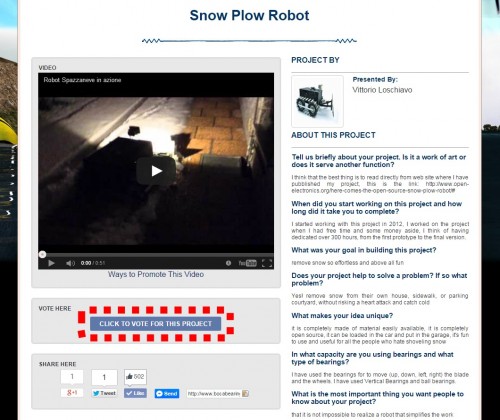 Insert your mail address and click SUBMIT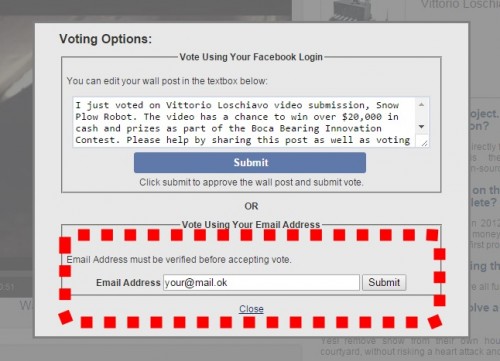 You'll receive a mail with a link to confirm your vote.
Thank you to support us