The Maker Faire is coming to Europe!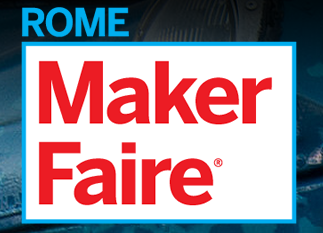 As you may know, mostly thanks to Arduino's success and Massimo Banzi, the Maker Faire, self dubbed as "World's Largest Show (and Tell) festival— a family-friendly showcase of invention, creativity and resourcefulness, and a celebration of the Maker movement" is finally coming in Europe.
We're not talking of a Mini Maker Faire (some have already been going on in Europe, such as in Brighton or in Groningen) but of the official event, that formerly was going on only in the US (NYC and Bay Area)
The official date for the maker call is not public yet but, in case you can't read italian, we took the chance to translate a post from Arduino's team official blog:
a call for makers – To participate as an exhibitor – will be out on February 18th: anyone interested can send their applications and projects, which will be carefully selected to create the program of the numerous exhibitions planned. Stay tuned on the home page of the trade show for the next updates!via Arduino Blog » Blog Archive » Prossimi eventi: Workshop Base e Maker Faire – The European Edition.
Are you planning to attend?