Sierra Wireless pushes high the M2M and IoT fast development with AirPrime
By
Staff
on June 23, 2015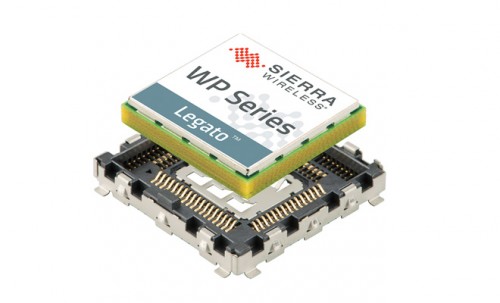 The explosive growth of the Internet of Things is bringing new opportunities and a need for developers to be able to quickly and easily move new IoT apps from drawing board to reality.
Although there are a few companies out there making this promise, Sierra Wireless is raising the bar with the introduction of a complete new open hardware framework of IoT modules and development platform that gets developers to prototype in weeks, test in days, and drive full-scale production in months, with minimal investment. Once the prototype is ready and tested, it can be repurposed for mass production using the industrial-grade components.
Here is more detail on what the integrated system consists of:
AirPrime WP Series – a future-proof wireless IoT module – This nex-gen module is packed with new enhancements like cloud connectivity, higher security, ultra-low power and ability to work with 2G, 3G and LTE.
Project mangOH – open hardware design for IoT – Provides an out-of-the box wireless and cloud connected reference design based on an IoT module with Arduino connectors to enable rapid prototyping through new combinations of wireless and sensor technologies and fully supports the company's Legato Linux-based open source platform.
AirVantage IoT "connector" with open interface standards – With industry leaders such as TI, Freescale, and Linear Technology already behind the initiative, the IoT connector allows for maximum flexibility with a single interface for connectivity and sensor module technology combines all the industry-leading standards in one package.
Source: Sierra Wireless